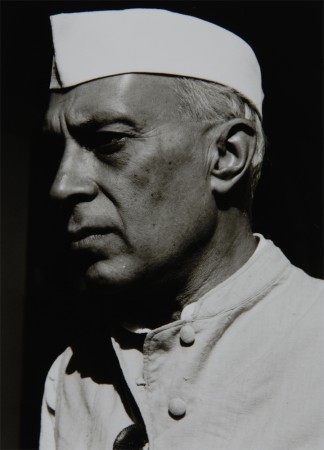 The Bharatiya Janata Party and the Congress have once again been caught in a political tangle over the legacy of late Indian leaders, and this time, India's first Prime Minister Jawaharlal Nehru's birth anniversary has become the source of tensions between the two parties.
The Congress leadership, including Sonia and Rahul Gandhi, began programmes on Thursday to mark the 125th birth anniversary of Nehru that falls on Friday, and launched tirades against the Modi government.
Congress vice-president Rahul Gandhi attacked the government during the event on Thursday at Delhi's Talkatora Stadium, saying, "The government has launched a campaign to clean India, but is spreading hate in the country."
Sonia Gandhi accused "forces" of attempting to wipe out Nehru's legacy.
"Nehru's legacy belongs to the entire country. But some forces are trying hard to wipe out his vision and contribution for the nation," Sonia Gandhi said at the event.
The party has also left out invitations to the BJP and Prime Minister Narendra Modi for an international conference to mark Nehru's anniversary, while reaching out to 15 other parties. The two-day conference is slated to be held on 17 and 18 November.
Congress leaders defended the stand of the party to ignore the Modi government for the function.
"PM Modi wants a Congress-free India, and if that is his thinking, then he doesn't deserve to be invited, because Nehru was part of Congress," a Congress leader told the media.
On the other hand, the NDA government has also planned its own set of programmes to mark Nehru's birth anniversary , which is also celebrated as Children's Day in India, on the directions of Modi who wants to 'connect Nehru to the masses'.
"Whatever we do, it should be something that helps in connecting Nehru with the masses. One way of doing this is to link this government's priorities with Nehru's views," Modi reportedly told the reconstituted committee meant to look into programmes for the occasion, according to The Indian Express.
The report also said Modi is keen on pushing his 'Swachch Bharat Mission' to schools on 14 November on the occasion of Children's Day.
There had been much friction over the Modi government's 'Run for Unity' programme to mark India's first Home Minister Sardar Vallabhai Patel's birth anniversary on 31 October, which coincided with the 30th death anniversary of former Prime Minister Indira Gandhi.
The Modi government declared the day as the Rashtriya Ekta Diwas, while Congress leaders had accused the BJP-led government of sidelining Indira Gandhi.