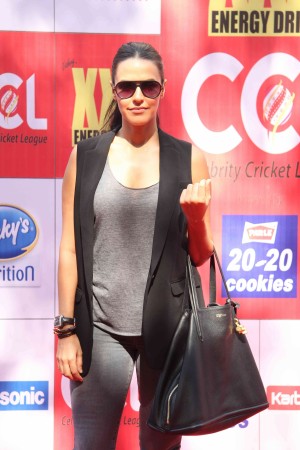 Below are some recent Bollywood-centred controversial issues that created buzz online.
Neha Dhupia – Modi Trolls
Actress Neha Dhupia grabbed eyeballs with her tweet targeting Indian Prime Minister Narendra Modi. "One rain n the city comes to a standstill. Good governance is not about selfies n makin us do yoga, it's making sure ur citizens r safe," she tweeted, mentioning #SelfieWithDaughter and Yoga Day campaigns by the PM.
While some supported the "Julie" actress, others have accused her of seeking attention. The tweet became viral with 3,000+ retweets and 2,000 favourites.
Kunal Kohli Plagiarism Issue
Filmmaker Kunal Kohli is making his debut as an actor in "Phir Se" opposite TV actress Jennifer Winget. But the film went into trouble when writer Jyoti Kapoor claimed that the story of "Phir Se" is plagiarised from her story.
However, after many court sessions, both the parties have agreed on Rs 25 lakh settlement, which will be given by Kunal to Jyoti.
The filmmaker-turned-actor has recently said on social media that Supreme Court has cleared "Phir Se" for release.
Bollywood against Gajendra Chauhan
Film and Television Institute of India (FTII) students protesting against the newly appointed chief Gajendra Chauhan was the biggest controversy in Bollywood this year. Several celebs, including Salman Khan, Kiran Rao and Shyam Benegal, came forward to support the students.
Actor Rishi Kapoor took to his Twitter handle and asked Chauhan to voluntarily retire. "Advice. After all the protests and controversy, Gajendra Chauhan, the FTII Chairman should voluntarily retire. Will do good to the students. If they don't want you, they don't want you. By pushing for the chairmanship is getting you nowhere. Let self pride play a role and retire," he tweeted.
Shruti Seth's Open Letter
Shruti Seth took a dig on PM Narendra Modi's campaign #SelfieWithDaughter by calling Modi "a selfie obsessed PM."
After that tweet, Shruti was slammed by Twitterati forcing the actress to delete her initial tweets.
Later, she came up with an open letter addressed to the nation regarding those who criticised her and "stripped her of all her dignity as a woman."