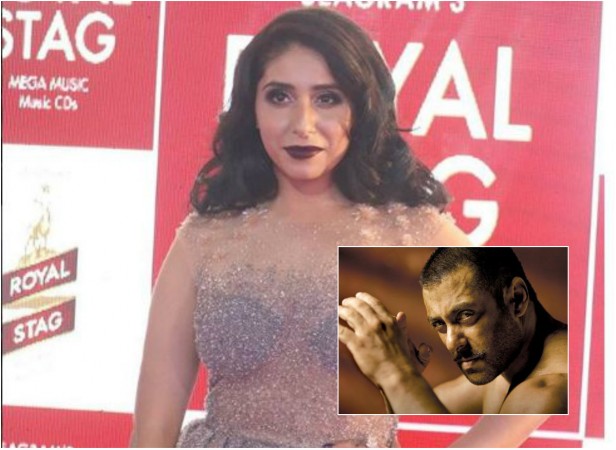 Social media's biggest drawback is passing remarks, judgments, and comments without thinking twice. The recent victim of slut-shaming is Salman Khan's Jag Ghoomeya singer Neha Bhasin, who posted a video and a photo from her concert on Instagram.
In the posts, she was seen performing on stage to a Punjabi folk song Laung Gawacha. While many praised her voice and appearances, there were some who slut-shamed her by criticizing her outfit.
Some said that she shouldn't wear such clothes on stage, while a few haters claimed that "singers" should not wear such dress.
Though Neha Bhasin didn't respond to all the trolls, she gave a befitting reply to one of the Instagram users by describing exactly what she is wearing.
Interestingly, one of her posts' caption hinted that she was ready for such trolls. The caption read: "Lead your army to breaking all barriers that point to judgement and hatred. Love is the only answer."
Take a look at the posts here:
Neha Bhasin has lent her voice to some soulful songs like Kuch Khaas Hai (Fashion), Dhunki (Mere Brother Ki Dulhan) and Jag Ghoomeya (Sultan).
The singer won almost all the awards when she was nominated for Jag Ghoomeya.
Neha is not the only one who has been trolled for her outfit. Bollywood female celebrities have to go through this trauma every day. Disha Patani and Esha Gupta have been trolled for their pictures very often.
In fact, even Deepika Padukone and Priyanka Chopra were not spared last year. Be it Priyanka for showing off her legs in front of Prime Minister or Deepika getting trolled for looking drunk/anorexic or Dangal actress Fatima Sana Shaikh for donning a black swimsuit during the holy month of Ramadan or Taapsee Pannu wearing a bikini. We can just hope that it stops soon!