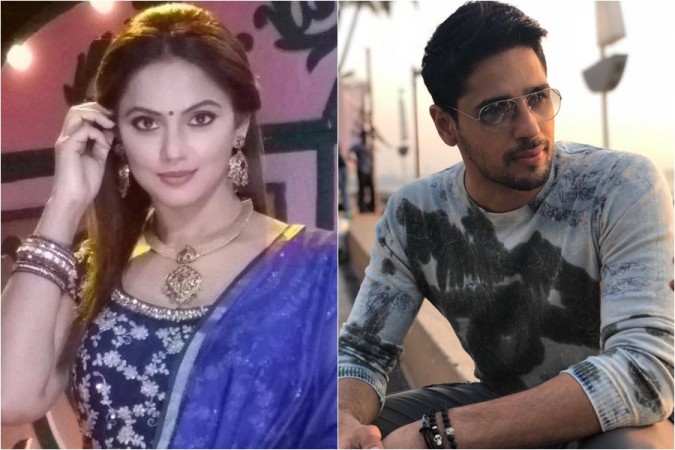 Neetu Chandra is not a happy person right now. Recently, she slammed Sidharth Malhotra for allegedly insulting the Bhojpuri language on realiy TV show Bigg Boss 11 when he was promoting his upcoming film Aiyaary along with Manoj Bajpayee and Rakul Preet Singh. Though Sidharth apologised on Twitter for allegedly hurting the sentiments with his statements, Neetu is not pleased with his general apology.
"He apologised generally, and then janta should be saying about it. It was not tagged to me, so I can't acknowledge it," Neetu was quoted as saying by Times Now on the sidelines of the 10th Royal Stag Mirchi Music Awards.
On the other hand, Bhojpuri actor and BJP MP Manoj Tiwari, who was also quite upset with Sidharth's comments, had stated that he would file a Public Interest Litigation (PIL) against Sidharth Malhotra.
ALSO READ: Banjarey song: Neetu Chandra raises oomph in Rahat Fateh Ali Khan's romantic number
However, Sidharth's Aiyaary co-star Manoj Bajpayee, who was witnessed the entire episode, has been trying to make peace between the latter and the parties who got offended by his remarks. He also tweeted in support of Sidharth after Neetu's outrage.
Apparently, Bajpayee approached Tiwari to clear the air that what Sidharth did was not intentional and purely out of ignorance.
To which Tiwari has obliged and agreed to stop his followers from taking legal actions.
"In some places they have already lodged FIRs. But I am under pressure from the film industry. I will see what I can do. But I repeat, just by moving on the matter won't die down. Sidharth Malhotra has insulted a whole culture," Tiwari was quoted as saying by Bollywood Hungama.
However, Tiwari feels that Bhojpuri speaking people will not accept his apology as belittling one's language is not a small issue.
"Yes, Manoj Bajpayee did call me to diffuse the situation. I don't know if it's right to move on in something so serious. To denigrate a language is not a small matter. Even if I agree to let it go, the people on the roads of Bihar and UP are not willing to forget and forgive. They are very angry. As they should be. It was a very irresponsible and stupid comment. A feeble apology on Twitter is not enough," Tiwari was quoted as saying by Bollywood Hungama.