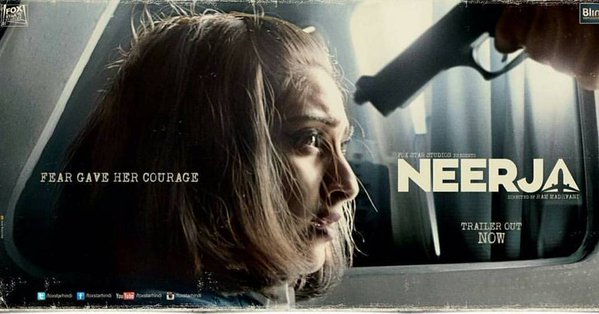 Sonam Kapoor's "Neerja" is brave, bold and a hero, which makes this a must-watch this weekend. But below are a few more reasons why you shouldn't be missing it.
Storyline
The script here is truly the hero, based on model-turned-air hostess Neerja Bhanot's brave story and how she saved hundreds of lives after Pan Am Flight 73 was hijacked by a bunch of terrorists in Karachi, Pakistan. Bhanot's last announcement hours before she lost her life trying to shield passengers from bullets and a survivor's bone-chilling account of the hijack have gone viral on social media. Hopefully, these will be added to the film.
Sonam Kapoor
Bollywood A-listers have been going gaga over the leading lady's performance. Sachin Tendulkar, Hrithik Roshan and Aamir Khan, among others, have called it a special film and are strongly recommending it to people. All the praise and acknowledgements are well deserved, considering how much hard work Sonam has put in to play the role. "We shot it in real time. (Director) Ram (Madhvani) then decided to choose what he chose from what we shot and put it into a two-hour film. So we went through everything that they went through... The only thing is we came out alive," the Kapoor girl told the India Today.
Shabana Azmi
It's always a treat to watch this veteran actress weave magic on the big screen. In "Neerja", she will be seen essaying the role of the protagonist's mother, Rama Bhanot. Azmi met the real-life Rama and later said she was in awe of her warmth. "I was struck by her spiritedness, by her engagement with life and everything around her, the warmth and the compassion that greets you with so when I got the part I felt the responsibility on me was that much greater and I needed to bring about that spiritedness," Press Trust of India quoted her as saying.
Directed by Ram Madhvani, "Neerja" hits the screens Feb. 19.