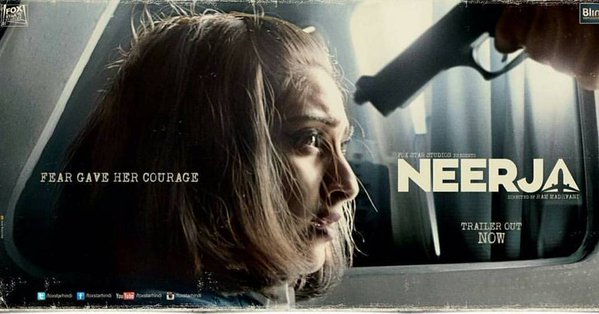 Filmmaker Ram Madhvani will hold a special screening for his upcoming film "Neerja" for one of the survivors of the 1986 Pan Am hijack. Starring Sonam Kapoor, the film is slated to be released on 19 February.
The movie is based on the life of model-turned-flight attendant Neerja Bhanot, who was shot dead by terrorists during the Mumbai-New York flight Pan Am hijack in Karachi on 5 September, 1986. She became the youngest recipient of the Ashok Chakra, the highest civilian honour conferred by the Government.
The survivor, Shirin Kureshi, opened up about the tragic day and said that she was in her 20s when the incident took place. She, who was shot at during the hijack, arrived on the sets of "Neerja" to see the shooting as well.
"When I got a chance to be on the set and see the shoot, I went numb and tears started rolling down my eyes. Watching the trailer was more impactful. It hit me hard and gave me goose bumps. I am sure, all the people who have lived through this day will relive it," Shirin told DNA.
Recalling the incident, Shirin said that Neerja Bhanot had an appealing and friendly personality. The survivors learnt about Bhanot's bravery only after the attack. However, all the crew members had assured that they would put the passengers' safety before their's.
"It will certainly take me back in that day of my life. While it will be traumatic, there is also a deep sense of gratitude to people like Neerja for this second life I am living now," Shirin said. Not just her, but all the survivors are sure to relive the tragic day while watching "Neerja".