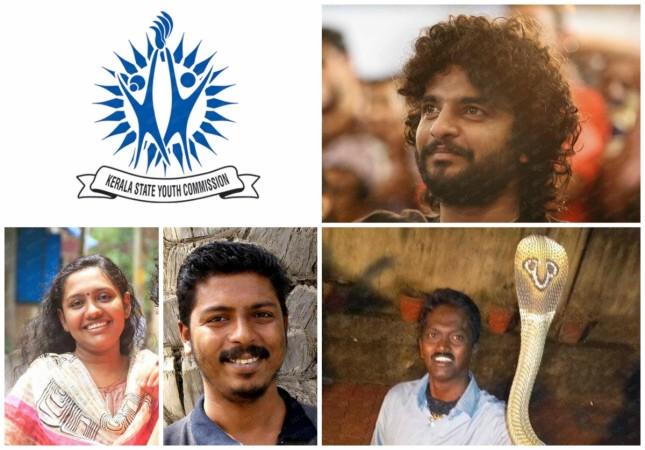 The Kerala State Youth Commission announced the Youth Icon Award winners on Monday, Feb. 8. Youths who have proved their talents in various areas will be honoured with the prestigious award by the commission.
Malayalam actor Neeraj Madhav, who has also proved his talent as a choreographer, has been selected as the youth icon in the art and culture category. The actor has expressed his happiness after winning the title. "Honored and Proud to have won the State Youth Icon award!!! Thanks to all my supporters and well wishers," Neeraj wrote on his Facebook page on Tuesday.
"Glad to have received the Youth Icon Award 15, issued by the Kerala State Youth Commission in the presence of honourable MP Mr.Shashi Tharoor and Mr.Thomas Unniyadan(chief whip). Youth commission issues youth icon awards every year in 6 different categories and this time I have won the award for excellence in Art and Culture. The other winners are Kuzhur Wilson & Arya Gopi for literature, Vava Suresh for social service, T. Ratheesh for Agriculture, National Games gold medalist V.S.Adarsh for sports and Ajay Thomas & V.M.Sudheen for entrepreneurship respectively. I congratulate all the winners and once again express my immense joy and gratitude to the state govt. and youth commission for this honour," Neeraj posted on Facebook after receiving the award on Wednesday.
Neeraj, who began his acting career with 2013 movie "Buddy," is known for his roles in the hit films "Drishyam," "1983," "Sapthamashree Thaskaraha," "Oru Vadakkan Selfie," "Jamna Pyari," "Kunjiramayanam," "Charlie" and was last seen in John Varghese's directorial venture "Adi Kapyare Kootamani" (AKK). He has also choreographed the song "Enne Thallendammava" for the Nivin Pauly-Aju Varghese starrer "Oru Vadakkan Selfie." Neeraj will next be seen in the sequel of "AKK," which is expected to hit the screens later this year.
The other winners of the Youth Icon Award are snake-catcher Vava Suresh, who has bagged the award in the category of social service. In the field of literature, the award has been shared by Kuzhur Wilson and Arya Gopi for their poetry collections "Violetinulla Kathukkal" and "Avasanathe Manushyan," respectively. T Ratheesh from Thiruvananthapuram has won the award for his contribution towards the agriculture sector by growing crops on seven acres, although he doesn't own any land in his name. National Games award winner VS Adarsh and entrepreneurs Ajay Thomas and VM Sudheen have also won the title this year.
The Youth Icon Award was distributed to the winners on Feb. 10 in the presence of Shashi Tharoor and Thomas Unniyadan, during the closing ceremony of the Youth Colloquium 2016 at Womens College in Thiruvananthapuram.