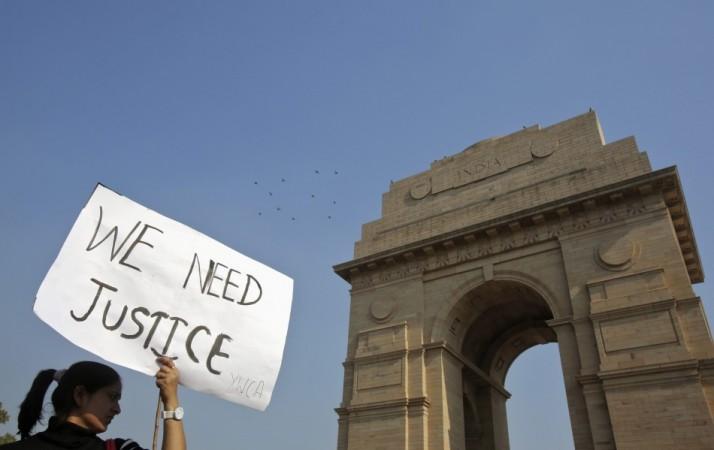 The Police Commissioner of New Delhi, Neeraj Kumar, has termed the heinous gang rape of the 23-year-old paramedical student as a turning point in the history of Delhi Police.
Presiding over the Annual Press Conference of Delhi Police on Friday, Kumar said, "This (Delhi gang-rape) was the most horrifying case in the history of Delhi Police. This year the focus of Delhi Police will be entirely on the safety of women," IANs quoted him as saying.
A report on the crime rate in the national capital was released at the conference, which stated a 1.75 percent rise in criminal cases as compared to 2011.
It was revealed that at least two rape cases are reported on a daily basis in Delhi and around 45 rape incidents were registered post the gruesome gang rape of December 16.
The reports confirmed that crime against women had increased significantly in the past four years in Delhi.
Data showed that a total of 572 rapes cases were reported in the capital in 2011, which rose 23.43 percent to 706 cases in 2012. An increase in the number of cases of molestation of women and assault were also noted. However, the report established a steady fall in rape incidents on per lakh population basis.
Terming the Delhi gang rape as a "turning point," the Police Commissioner said that there would be a drastic change in the way crime cases against women are being handled. He also enlisted a number of measures to ensure safety of women, which included setting up of women help desks in police stations round the clock, increasing the number of police helplines from 60 to 100, deploying local police in the premises of girl's schools and colleges at opening and closing times and registering cases concerning women anywhere in Delhi without bothering about the jurisdiction.
"Women should not be made waiting to register a complaint and their complaints should be recorded verbatim and a copy of that should be given to them. There should be no tutoring. There will be zero tolerance against eve-teasing," Kumar said as reported by PTI.
"In fact, I have gone a step further and said that not only women complainant but any complaint pertaining to crime, if it requires prompt response, must be responded to immediately without the issue of jurisdiction, which can be decided later," he said.