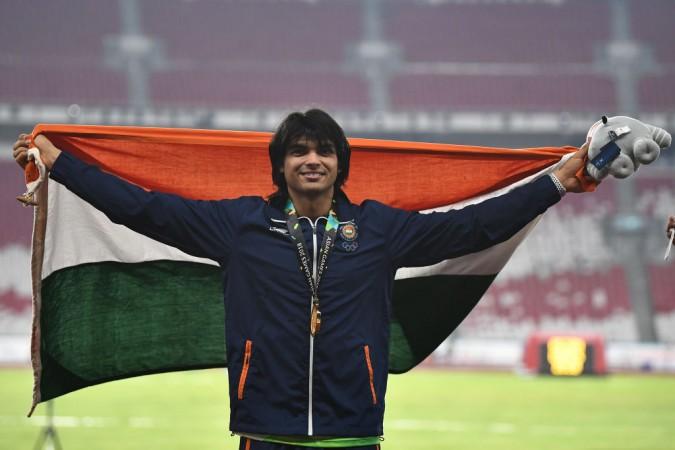 He is the wonder boy of Indian sports at the moment. Neeraj Chopra is an unstoppable force and is clearly set out to win several laurels for the country in the coming years. The 20-year-old won India its 8th gold in the ongoing Asian Games and with it became the first Indian male javelin thrower to win an Asiad gold. India had only won one medal in this category previously – a bronze by Gurtej Singh in 1982 in New Delhi.
Chopra shattered his own national record by throwing a distance of 88.06m, bettering his 87.43m that he had achieved at the IAAF Diamond League in Doha earlier this year. The youngster, however, felt he could have cleared the 90 m mark and that would be his next goal.
Chopra's previous coach Garry Calvert has called him a "once-in-a-generation talent" and Anju Bobby George, a former Indian bronze medallist at the World Championships, feels that the youngster's best performance is yet to come.
Hailing from a village near Panipat called Khandra, Chopra has said that even five years back he could have never imagined he would be representing his country, leave alone winning a gold for India in the Asiad.
"When I started out, being a part of the district event was a massive thing for me and my family," he told News18. "All the hard work that I put in when I was young has paid off. When I look back, I have so many people to thank and doing well in the coming weeks would be would be one way to repay them."
But Neeraj has been amazingly consistent ever since he made his first impression in the international Javelin scene. At the World Junior Championships in 2016, Chopra clinched a gold with a throw of 86.48m and broke the junior world record. It was the first gold by an Indian in a field event at any World Championships.
He followed that performance with a gold at the Asian Athletics Champions in Bhubaneshwar in 2017 where he threw 85.23m – a record at that time on Indian soil. Then in March 2018, Chopra bettered his own record at the Federation Cup by throwing 85.94m and winning gold.
The gold at the Commonwealth Games in April this year was another feather in Chopra's cap as he recorded a throw of 86.47m and became the fourth ever Indian to win a gold medal in a track event at the event.
And now the gold and personal best throw at the Asian Games has come as the perfect cherry on Chopra's outstanding season. Chopra has now thrown 85m plus an incredible seven times this season and has his name on all the top Asian throws.
Undeniably, Neeraj Chopra has been incredibly consistent and is a star to watch out for. He is young, strong and confident. And given the way he has been performing, it appears that the young man is clearly destined for greatness.