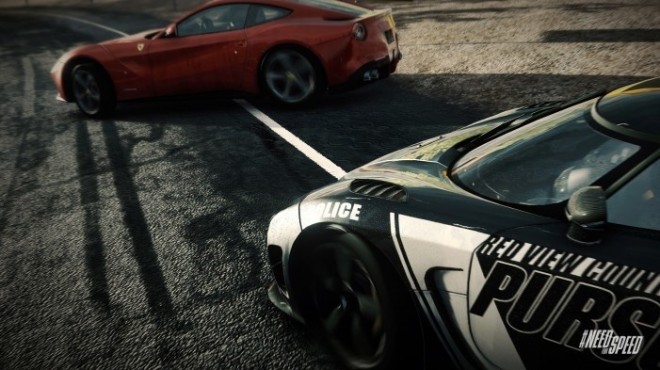 The first movie trailer for Need for Speed, a screen adaptation of popular racing video game from Electronic Arts was released on Sept. 25, featuring Breaking Bad's lead actor Aaron Paul behind the wheel.
The new 90-odd seconds trailer showcases the movie's protagonist, Paul and his fast car chases and catch-me-if-you-can antics with the police.
The trailer opens to the voice-over by Paul who says, "They took everything from me. I do not fear, for you are with me. All those who defied me shall be ashamed and disgraced. Those who wage war against me shall perish. I will find strength, find guidance, and I will triumph."
It shows the actor's range of emotions from anger to love, who seems to be looking for revenge. It also shows him surrendering to the police and in prison uniform.
The movie plot says that Paul, a street racer is thrown into prison after being falsely implicated and after his release; revenge is what drives him across the country.
The movie will feature actors like Michael Keatonhip-hop artist Scott "Kid Cudi" Mescudi, Ramon Rodriguez (Battle Los Angeles, Transformers: Revenge of the Fallen), Rami Malek (Night at the Museum, The Twilight Saga: Breaking Dawn - Part 2), and Harrison Gilbertson (Beneath Hill 60), GameSpot reported.
The action movie will be directed by Scott Waugh who has previously directed 2012's Act of Valor. He has also worked on fast car and biker movies like Torque, The Italian Job and Biker Boyz.
The screenplay of the movie has been written by John Gatins and George Nolfi.
The studios behind the production are DreamWorks Studios along with Touchstone Pictures and Electronic Arts. The movie will be distributed by Walt Disney Studios and Motion Pictures.
Waugh started filming in May, it is already scheduled be released on March 14, 2014.
(YouTube Courtesy: joblomovienetwork)