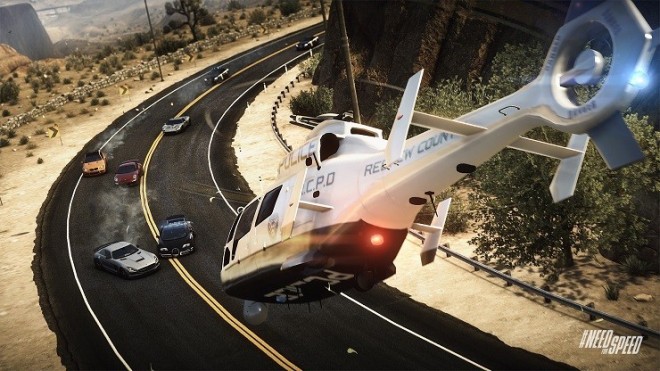 The recently released Need for Speed: Rivals, from developers Ghost Games is a continuation of the popular franchise from publishers Electronic Arts is known to be hard-locked at 30 frames per second (fps).
In one of the EA forums, the community manager wrote: "Running at 30fps provides a smooth experience when driving in this open world powered by AllDrive. We are listening and targeting 60fps in the future."
However, Kudoboi a Reddit user, found a temporary workaround to the issue of Rivals being capped at 30fps and posted it on Guru3D. The workaround was posted by 'BetA'. The game does not have any option to run native at 60fps in the game options.
User BetA, suggests players add the following command line when they run Need for Speed: Rivals: "-GameTime.MaxSimFps 60 -GameTime.ForceSimRate 60″
This will allow players to run the game smoothly at 60fps. It is also imperative that players maintain a constant 60fps at all times.
"u need the Frames to be ROCK Stable..
lets say u make this command with 60/60.
Now when u are in-game but have only , say , 50 fps mostly cause of performance issues, low OC, or simply the PC you are using isn't strong enough, then the game speed will change.
50/60 than means, that the game plays SLOWER. that's also why the game with only the FPS command runs faster, since the gameSpeed is still at 30!!"
Players must also note that this fix has its issues too, but there might be others who will help in enhancing the temporary fix of BetA. In case the PC cannot sustain the 60fps players may see a slowdown of the simulation process, Cinema Blend reported.
Need for Speed: Rivals was released on 15 November for PlayStation 4, 19 November for PC, PlayStation 3 and Xbox 360 and for Xbox One on 22 November.