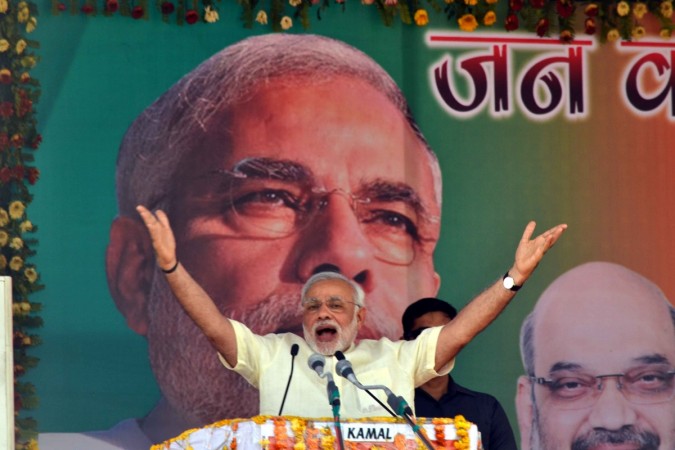 Prime Minister Narendra Modi said that his government is committed to 'One Rank One Pension', in a tweet on Saturday.
Modi shared his interview with The Tribune on Twitter, in which he said that the government was committed to the One Rank One Pension policy and said they were in consultation with defence personnel on the exact 'definition' of the term.
"I would like to assure them we are absolutely committed. It is just that there are too many definitions going around yet, and we are looking for one on which all stakeholders agree. For me this is not a political agenda." Modi told The Tribune in an interview published on Saturday.
On OROP- the Govt is committed to OROP & there's no doubt about it. http://t.co/k2AdqpooFC

— Narendra Modi (@narendramodi) May 30, 2015
The assurance from Modi comes after Defence Minister Manohar Parrikar said that the government will implement the policy soon.
"My ministry has completed all formalities and OROP will be implemented," Parrikar had said at a function on Thursday.
The OROP is a long-pending demand by defence personnel, which will ensure that there is a uniform pension for personnel who retire in the same rank after serving the same period in the defence forces, irrespective of which year they have retired.