The era of a new dawn in Egypt has been condemned as sinister by women who faced horrific levels of sexual violence amidst the protests.
Over four days of protests beginning 30 June against the rule of President Mohamed Morsi, more than 91 cases of sexual assault against women were registered in Cairo.
Anti-sexual harassment groups confirmed that mobs sexually assaulted and in certain cases raped women in Tahrir Square, reported the Human Rights Watch (HRW) in Egypt.
The Egyptian group Operation Anti-Sexual Harassment/Assault runs a hotline for victims of sexual assault. They also seek to intervene these attacks on women protestors. In the past three days, the group confirmed 46 attacks on 30 June, 17 on 1 July, and 23 on 2 July. The group's volunteers intervened to protect and evacuate women in 31 cases of sexual assault. Four of the women needed medical assistance, including two who were evacuated by ambulance. The women's rights group Nazra for Feminist Studies had confirmed another five attacks on 28 June.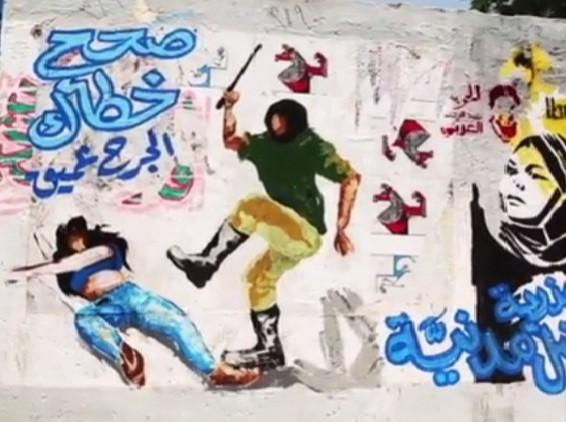 "Amid the protests, government inaction and a culture of impunity are giving rise to a long term serious problem of sexual abuse against women of Egypt," Human Rights Watch Director in Egypt, Heba Morayef said.
Morayef stressed that a functional government is what the current plight of Egyptian women demands. The problem of sexual violence against women protesters is not new, the HRW has been documenting cases since the advent of the revolution.
"In the past two years we have witnessed a number of mob assaults. They have happened against female protesters in Tahrir Square and central Cairo. It happens in the absence of police by a large number of men," said the group.
HRW claims that police authorities had avoided the streets of Tahrir Square during massive protests since November 2011. Impunity being the root cause has led the perpetrators to think they won't be held responsible. It has also led to an increase in cases of sexual violence against women protesters.
According to a survey in 2008, 83 percent of Egyptian women has been subjected to sexual harassment in their lifetime.
Coup or no coup, the chief point the new government needs to address is the pattern of serious abuses that has prevailed for years. Victims and human rights workers alleged that much of the recent violence has been systematic. They said the violence is a tactic employed by those who want to discourage protests.
The HRW reported the attacks to have been coordinated, with several men joining in at once. Attackers use pocket knives, small clubs and their bare hands to target women.
After the attack starts, many other men who may not be politicized join in what becomes an instance of mob violence, a human rights activist told the Wall Street Journal.
The issue first came to international prominence in February 2011 when a South African journalist was sexually assaulted on the day of the overthrow of Hosni Mubarak. Months later, in a televised interview, Lara Logan discussed the hostility she witnessed.