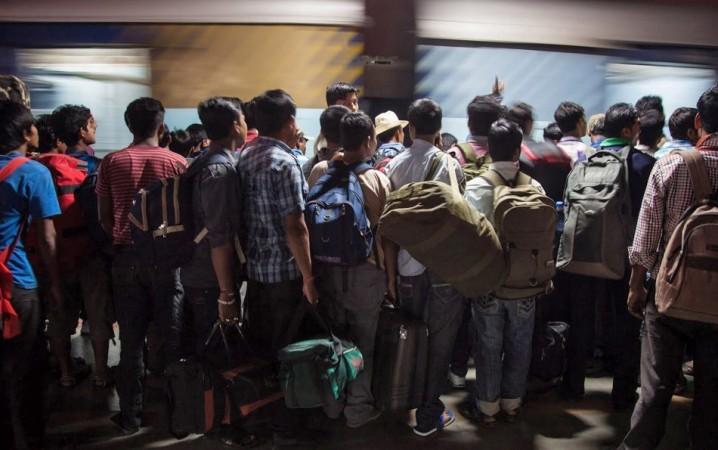 Reports of attacks on North-East migrants in Bangalore have augmented fears among the people, resulting in a mass exodus on Friday as well.
The Bangalore central railway station saw a swell of North-East migrants taking trains back to their homes. Around 2,000 tickets to North-Eastern regions were booked on Friday.
Despite government assurance that no such threats were carried out against the concerned communities in the city, reports of violence targeted at people from the North-East are already said to have taken place.
According to a complaint filed at the Ashok Nagar Police Station, four Assamese were attacked with a soda bottle by unidentified goons. Similar cases have been booked under various police stations in Bangalore.
Wall Street Journal quoted Assamese national Rup Kumar Das, who was attacked by two men in the city while he was returning back from work."I thought they were being friendly so I said, 'Assam," Das cited his answer to the assailants who asked about his hometown.
That reply, he said, earned him three punches and left him with a split tongue and a black eye.
Ever since reports of impending attacks began pouring in, police have started patrolling most urban where the North-East population is more.
"Six cases have been booked so far. We have sought the Centre's help. Around 600 Rapid Action Force personnel will be deployed in Bangalore, Mysore and Mangalore for additional security. The RAF will be in addition to the Karnataka State Reserve Police battalion," State Home Minister R Ashoka said according to The Times of India.
Despite the tightening of security across Karnataka state, fear of impending attacks continue to hit North Easterners. In the past three days around 25,000 people have fled the city.