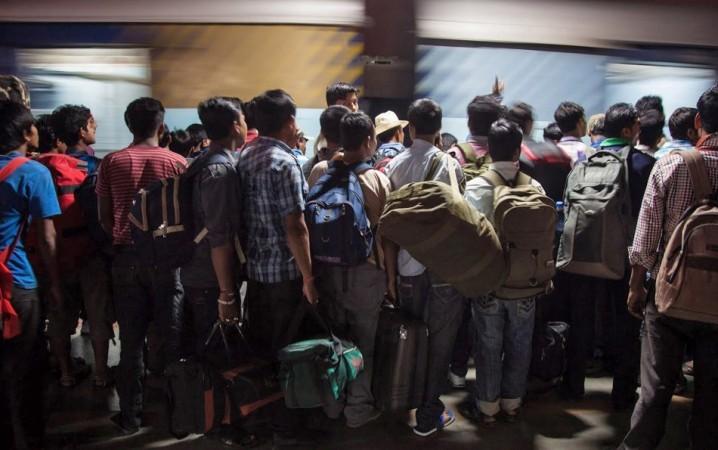 The government on Saturday held Pakistan responsible for the bulk of rumours that created panic among North-East migrants in south and west India this week.
"We believe it is highly reprehensible. I think it needs to be made known to everybody that this is something that is being done from Pakistan. The bulk of it has been done from Pakistan," Union Home Secretary R.K. Singh told the Press Trust of India.
Singh said images of those who died in natural calamities were morphed as victims of the recent attacks in Myanmar, thus triggering a mass exodus of North-East people from major cities across India since Wednesday.
"A total of 76 websites were identified where morphed images were uploaded and bulk of these were uploaded in Pakistan," Singh told the news agency.
Since their identification, all these websites were blocked, while 34 other websites found in connection to the circulation of the images are in the process of being taken down, the Home Secretary said.
Singh said that though Pakistan may deny its involvement, the matter will be raised with the western neighbor, saying that the Intelligence Bureau has evidence about the origin.
He said that Pakistan's hand in circulating the inflammatory material is seen as a cyber attack against India. "Pakistan is trying to create trouble by inciting people... This exposes its attempt at cyber warfare against India," he said, according to the Hindustan Times.
Google has now been asked to provide the IP address that would point to the origin of the doctored images.
Assam Chief Minister Tarun Gogoi said that he long suspected foreign forces to have a hand in circulating the rumours. "I was saying from the very beginning that foreign forces were behind this," he told PTI.
So far, Karnataka police have arrested 16 people in Bangalore for assault and spreading the rumours. The southern city is the worst-affected, with more than 30,000 people said to have left up through Saturday.
In a bid to contain the panic across the country, the Ministry of Home Affairs on Friday imposed a ban on Bulk SMSes and MMSes for 15 days. State governments have also tightened security measures and issued directions for police patrolling in areas of Bangalore that are largely occupied by North-East Indians.
Meanwhile, the number of North-East Indians leaving for their homes declined, with the state governments offering assurance for full protection in the states. Gogoi on Saturday also issued an appeal to those who reached Guwahati to go back to the cities, saying that special trains for their return will be arranged.