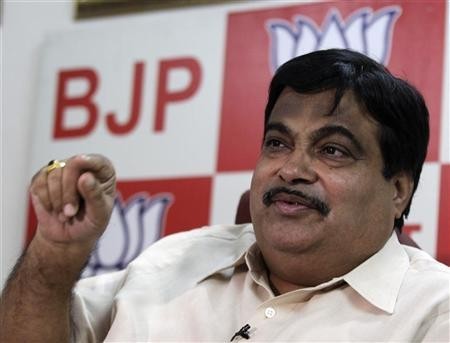 While implementing the Sethusamudram Shipping Canal Project, the Union government will not spoil or break the Ram Sethu, stated the Union Shipping Minister Nitin Gadkari in Lok Sabha on Thursday.
The government will strive to see that the proposed shipping canal be built without damaging Ram Sethu, the ancient bridge which is said to exist in the sea between Pamban Island (or Rameswaram Island) and Mannar Island, the minister said.
As per Hindu epic Ramayana, Ram Sethu was built by Lord Rama's 'vanara' (ape men) army to reach Sri Lanka to save his wife Sita from the custody of evil king Ravana.
Stating that the matter is sub-judice, Gadkari said that the government has four alternatives to build the shipping canal, without breaking the ancient bridge. And when the matter comes before the Supreme Court, the government will reveal the alternative ways of building the shipping canal, he added.
Implementing the shipping canal project without breaking Ram Sethu is the stand taken bythe NDA government at the Centre, Gadkari pointed out. Behind the origin of Ram Sethu, there are different religious theories, he added.
Gadkari explained that Ram Sethu was the site of the proposed Sethusamudram Shipping Canal Project for dredging the entire straits, to make it navigable for large ships.
The proposed shipping canal is essential to reach Tuticorin, Chennai, Vizag, Paradip and other Indian ports, without circling Sri Lanka. Such a canal will also create harbour for fishing and shipping in the coastal areas. Currently, ships bound for India's eastern coast have to circle around the entire island of Sri Lanka as there is no navigable canal between India and the island nation.
The government is also planning a 'Jalmarg Yojna' in the near future for better development of National Waterways, the minister stated.