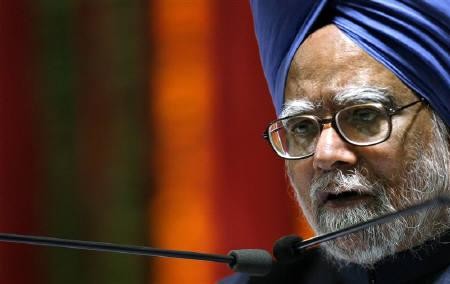 Prime Minister Manmohan Singh strongly showed his support for the National Counter Terrorism Centre (NCTC) and said that it was not a "Centre vs State" issue, but a combined effort to curb terrorism.
Speaking at the NCTC meeting with all Chief Ministers in New Delhi on Saturday, he asked all leaders to co-operate with the Central government in putting an effective system in place to tackle terrorism threats.
"It's my sincere hope that as a result of your deliberations today, we will make further progress in improving our counter-terrorism architecture and our operational and institutional capabilities to deal with this menace," said the Prime Minister.
"The establishment of the NCTC is not a State versus Centre issue. The primary purpose behind setting up the NCTC is to coordinate counter-terrorism efforts throughout this vast country, as the Intelligence Bureau has been doing so far," he added.
Singh also called for a consensus in bringing an effective anti-terrorism body in action.
The "NCTC should be a vehicle of our combined efforts to reach the shared goal of curbing terrorism and eradicating militancy," Singh said.
He also said that post 2008 Mumbai terrorist attacks the Central agencies including Intelligence Bureau, Central Bureau Investiagtion, National Investigation Agency and state police officials have all been working closely, which has shown noteworthy results.
However, he added that NCTC is a 'need' to effectively counter the internal security threats like Left Wing Extremism, terrorism in Jammu and Kashmir, insurgency in the North-East and religion based terrorism, including cross-border terrorism.
"Our government remains committed to working with the State governments and providing them all possible help in combating terrorism," PM said.
Earlier, the Central government called for a similar meeting on April 16 to discuss NCTC along with various contentious issues. However, after all non-Congress CMs mainly West Bengal Chief Minister Mamata Banerjee, a key ally of UPA, demanded a separate meeting to discuss NCTC, the government agreed to their demands and is currently holding the meeting.