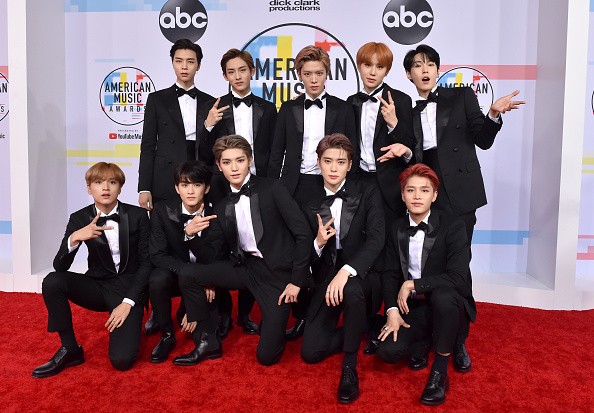 NCT 127's new single "Simon Says" has set social media on fire. The song opens with a sample of Haka war call which has hurt the sentiments of many and has been slammed for being "hurtful".
The song opens with a three second sample using Haka as an opening to the upbeat song and catchy choreography. Ever since the release of the song, social media handles are abuzz with criticism aimed at NCT 127. Many have urged the K-pop band to "leave other cultures alone".
According to live trendy, the 10 member boy band is known for their "loud, frenetic introductions". The groups new single "Simon Says" from their album "Regulate" which serves as nostalgia to the group's debut "The 7th Sense".
The group uses heavy bass beats coupled with rhythmic swagger making it a hallmark of NCT 127's discography. The new single is a combination of all that NCT 127 is famous for.
The hip hop track opens with a traditional Maori Haka war cry which is an open challenge to opponents gradually showcasing the dancing skills of all the 10 members. The song ends with rapper Mark casually signing off saying "We don't pay no attention".
According to Stuff media, Karlite Rangihau, a lecturer of Indigenous Knowledge and a filmmaker said, "It is another case of Maori culture being misappropriated. The Haka is upbeat and represents masculinity but I would never use a Korean Tradition in any of my work". He further added that the Haka would have been appropriate if the song featured a Maori doing the Haka".
The latest song by NCT 127 is one of the many MV that has adopted Maori culture into their music. A similar issue took social media by storm when their song Poi E was used at the BET awards with actress Teyana Taylor performing provocatively for the US television series "Hit the Floor".
NCT 127 is yet to address the issue regarding the use of Haka and for involuntarily hurting the sentiments of many fans.