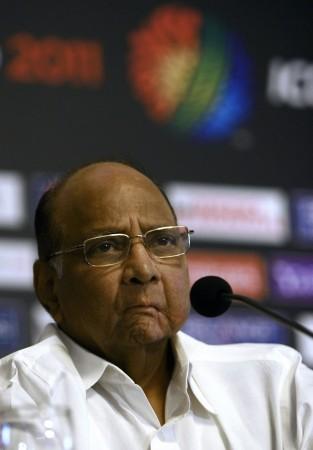 Union Agriculture Minister Sharad Pawar has said that he did not participate in the Lokpal debate as his Nationalist Congress Party (NCP) was not invited to the debate over the Lokpal Bill organized by anti-corruption crusader Anna Hazare in Delhi Sunday.
Hazare held a day-long hunger strike as a precursor to an indefinite one that he has threatened to hold if the Central government does not enact a strong Lokpal Bill by the end of the month.
"Whether the debate is on an open field or behind closed doors doesn't matter. Ultimately all views should be considered," Pawar was quoted as saying by the Hindu.
Pawar is the chief of the NCP, a key ally of the Congress led-United Progressive Alliance at the Centre.
Leaders from a number of political parties, including the Bharatiya Janata Party and the Left parties, attended a debate over the Bill on the sidelines of the event and spoke in favor of many of Hazare's demands.