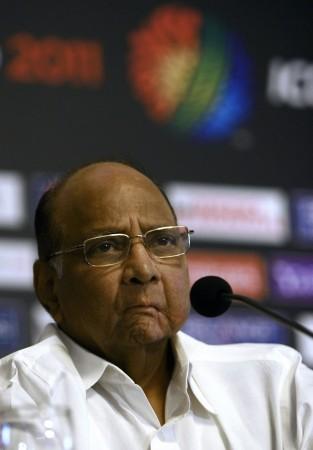 Maharashtra Deputy Chief Minister Ajit Pawar refused to change his stance on the resignation of his post, even as National Congress Party (NCP) leaders persuaded him not to withdraw from the state unit.
A resolution against Pawar's resignation was passed on Wednesday in a legislators' meet, while some party leaders suggested him not to retract from his decision. These contradicting appeals to Pawar made for incoherent functioning within the coalition and the festering uneasiness between Congress and NCP allies became more evident.
Meanwhile, Union Agricultural Minister Sharad Pawar said that there is no question of his nephew from withdrawing his resignation from the deputy chief minister post, and claimed that his family was united and unfazed by the latest political developments.
Sharad Pawar also claimed that his nephew consulted him before submitting his resignation, which was supposedly based on a personal decision. He also ruled out that other NCP leaders will follow suit.
Maharashtra Chief Minister Prithviraj Chavan appeared to be reluctant in accepting Pawar's resignation.
Ajit Pawar's announcement to quit the post kicked off speculation that the Congress-NCP coalition in the state will come to an end.
Senior Pawar was quick to dismiss such reports and said that the 13-year-old alliance between NCP and Congress is intact and under no risk.
Ajit Pawar's timing of quitting the post was the prime factor that invited a debate on the issue. His resignation came ahead of the tabling of a report on irrigation at the Assembly and the layout of state expenditure in the projects.
Ajit Pawar, who served as water resources minister between 1999 and 2009, is accused of sanctioning clearance to 32 projects in 2009 without obtaining consent from Governing Council of Vidarbha Irrigation Development Corporation.
NCP leaders rallied their support for Ajit Pawar and dismissed the reports on Pawar's alleged role in the multi-crore irrigation scam.