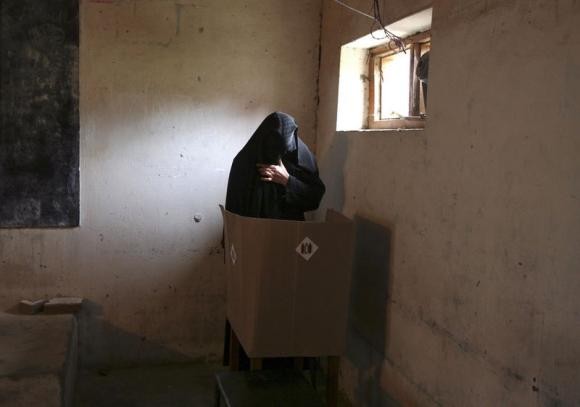 Three out of six national parties in India are likely to lose their national recognition as they failed to fulfil the Election Commission's norms in the 2014 general election.
Election Commission issued a notice to Nationalist Congress Party (NCP), Communist Party of India (CPI) and Bahujan Samaj Party (BSP) asking an explanation, which has been submitted in time on 27 June. They will be given a chance to explain their defeat in the 2014 polls at the hearing, after which the commission will come up with their decision.
The three parties lost this year's polls with extremely less votes, with none or just a few seats in Lok Sabha, failing to meet at least two of the three EC's criteria under symbol order, which is necessary for national party status.
The norms suggest that to obtain national status, a party must win two percent (11 seats) of the total seats in Lok Sabha from at least three different states. Or it needs to win a minimum of six percent votes collectively from four different states, along with four Lok Sabha seats in the general election. If fulfilled just one of the above two criterion, a party then must have State Party recognition from four or more than four different states.
The three parties - CPI, BSP, NCP - failed to accomplish any of the three criteria or fulfilled just one criterion, leading to a possible elimination from National Party list.
Communist Party of India
CPI in the 15th Lok Sabha election secured four seats in Parliament's lower house, however, it was left with just one seat in 2014 general election. It managed to secure merely 0.8 percent votes of the LS polls this year.
Although CPI does not meet the required norms, party's state secretary Manju Kumar Majumder said that CPI is not concerned with the show-cause notice served to it by the EC.
"We are not really bothered about it. It would not impact CPI's political fortune in the days to come...The poll percentage does not always matter. It actually varies time to time," Majumder told Daily Mail.
Bahujan Samaj Party
Although, BSP managed to stand third in 2014 election vote share, it failed to grab even a single seat in the Lok Sabha. Partys downfall in the 16th Lok Sabha elections came after a comparatively massive victory by 21 seats in the 15th LS polls.
Party general secretary Swami Prasad Maurya believes that BSP will cover up this year's failure in the next general election with a winning comeback.
"We will bounce back in next election. Mayawati has already said that the Congress, the BJP and the SP worked together to malign us in 2012 and 2014. But they are exposed now," Maurya said.
Nationalist Congress Party
NCP, formed in 1999 after separating from Indian National Congress, won its first election - the 13th LS poll - with just eight seats, which rose to nine seats in the 14th Lok Sabha election.
Although, it managed to sustain in the lower house of Parliament with those nine seats in the 15th LS poll too, it slumped down to six seats in the 2014 general election, with just 1.6 percent of the total vote share.
It, however, met one of the criteria's by winning more than four seats in the Lok Sabha but could not manage to accomplish either of the remaining two. Having met one criterion, it may have a chance to retain its national status but nothing is certain until EC's conclusion.
Apart from being derecognised as a national party of India, these parties may have to share their symbols with candidates from other parties. It won't be able to benefit certain provisions meant for just the national parties such as Bhartiya Janta Dal, Indian National Congress and Communist Party of India (Marxist) if they lose their national status, according to reports.