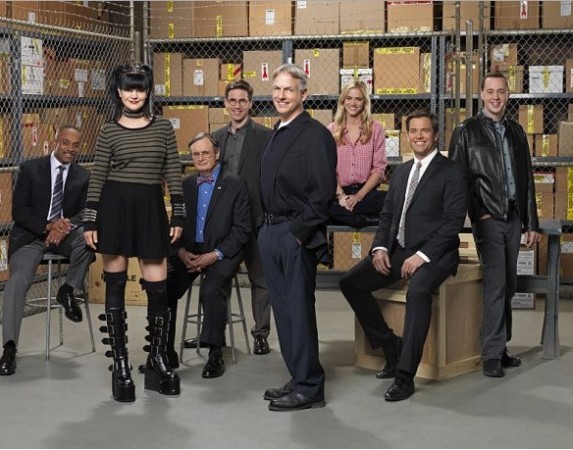 "NCIS" Season 12 episode 19, titled "Patience", aired on 31 March on CBS. The new episode shows how Gibbs and DiNozzo tackle a cold case. After some character-specific episodes, viewers may be seeing less of Robert Wagner or Margo Harshman and more about the case.
According to the synopsis, the episode looks into the murder of a petty officer that gives a lead in a 40-year-old airport bombing cold case that Gibbs and DiNozzo have been assigned to for the past two years. Also, McGee is jealous that he was not previously briefed on the cold case.
The new "NCIS" Season 12 episode aired after CBS' "The Dovekeepers" premiere. "The Dovekeepers" is a mini-series starring Cote de Pablo, who played Ziva David on "NCIS" for eight years. While promoting her new project, Cote answered a few questions of her fans on Twitter, via Yahoo TV.
She recently told fans in a video clip that "there is always hope for Tiva". In the Yahoo video, she said she misses working on "NCIS", adding she talks to Michael Weatherly and Brian Dietzen "all the time". Cote also mentions Rocky Carroll is reaching out.
Ziva David's exit was announced in the first two episodes of "NCIS" Season 11. Tony starts a new relationship with ATF Agent Zoe Keates (recurring guest star Marisol Nichols) in Season 12. Cote de Pablo does not mention why she remains hopeful for Tiva, but she tells fans to stay hopeful as the show producers still want to give Tiva a closure.
Special guest stars for the episode include Lisa Banes (Ambassador Olivia Edmunds), Kathe Mazur (Navy Vice Admiral Dawn Tyson), A Martinez (Tom Orlando), Arturo del Puerto (Eddie "Collarbone" Rosario), Dan Thiel (Seal Team Commander Joe Hankos), Stephanie Fantauzzi (Lolita Cortes), Roxana Ortega (Doctor Susanna Soto), Ryan Carlberg (Navy Petty Officer First Class John Goode), Theresa June-Tao (Chrissy), Samantha Cope (Heather) and Andrew Bongiorno (Navy Lieutenant Louis Freston).
CBS is yet to announce if the show will be returning for a new season.
"NCIS" Season 12 episode 19 has been written by Steven D Binder and directed by Tom Wright. The series airs every Tuesday at 8 pm on CBS.