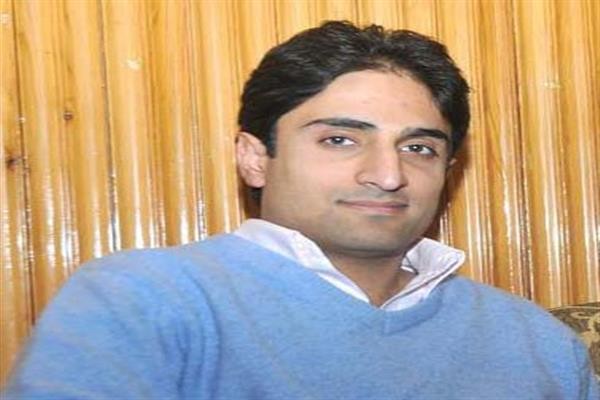 The spokesperson and the youth leader of the National Conference, Junaid Azim Mattu, has resigned from the party citing the reason as his party's decision to boycott the upcoming local body polls in Jammu and Kashmir.
"Based on my humble disagreement with the party's decision to boycott the upcoming ULB and Panchayat Polls, I have just sent my resignation from the party to the JKNC General Secretary. I strongly believe that leaving our grassroots democratic institutions open to misrepresentation would inflict serious harm on the State and also wreak havoc with our social fabric and cultural legacy," Junaid tweeted on Tuesday.
"I will announce my candidature for the ULB elections from Srinagar tomorrow in sha Allah and I remain committed to serving my people and helping the city I grew up in meet the challenges it's faced with. I won't be addressing the media or taking any questions today," he added.
The local body elections in the state are slated to begin next month. The two major mainstream parties including the National Conference and Peoples Democratic Party have announced that they would not participate in the polls over the Article 35-A abrogation controversy that threatens to infringe upon the special privileges of the state citizens.
Who is Junaid Mattu?
Born and raised in Srinagar, Junaid comes from an influential bureaucratic family who went on to pursue his higher studies in the United States. Junaid came back to his hometown and joined Sajad lone's Peoples Conference.
During his association with Lone, Mattu had expressed his strong voice against the dynasty based politics in NC and PDP. However, his association with former J&K Chief Minister Omar Abdullah threw everybody by surprise and in 2013, he joined the NC.
Mattu has since made many public and television appearances for NC and is known to be an excellent orator. Mattu has accompanied Omar during his election campaign and was known to be one of the few party members close to the junior Abdullah.
Sources told International Business Times India that Mattu's resignation may be a well-planned tactic by NC to gain the Mayor position of Srinagar especially when arch-rival PDP have also refrained from participating in the polls.
"It is very unlikely that Mattu and Omar's association will end in this way. It seems to be a very calculated move aimed at gaining a stronghold in Srinagar constituency. Only coming days will tell," a senior political commentator said.