The Central Bureau of Investigation (CBI) on Monday, July 16, filed a charge sheet against former chief minister, Farooq Abdullah. The president of the Jammu and Kashmir National Conference party and two others for swindling Rs 38 crore in alleged J&K Cricket Association scam(JKCA).
Meanwhile, the J&K National Conference in an official statement on Tuesday, July 17, contested the allegations of Abdullah's involvement in the multi-crore scam saying that it was Abdullah himself who sought investigations into the matter by appealing for an FIR to be lodged.
Here's what the party's official statement read:
President Jammu Kashmir National Conference, Dr. Farooq Abdullah has full faith in the judicial system and re-asserts his commitment to cooperate with the honourable court's proceedings in the matter relating to certain financial transactions of the Jammu and Kashmir Cricket Association.
The charge sheet, filed before the Chief Judicial Magistrate (CJM) in Srinagar, said that Abdullah, who was a former JKCA chairman, along with the two other executives of the association misused funds which were meant for building sports infrastructure and organise events in the state.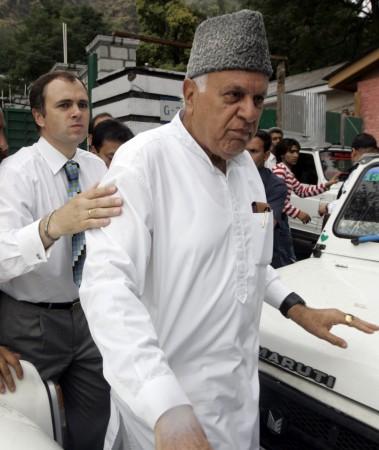 The CBI had summoned Farooq Abdullah and two other accused to appear before CJM on Monday but Abdullah was could not be present since he is travelling abroad.
The J&K High Court handed over the case to the CBI in 2015 following allegations made by Aslam Goni, who was a close aide of the former chief minister. Goni had alleged that after the scam got exposed, Abdullah wanted him to take the blame for misuse of funds after which he quit the National Conference party. Goni later joined Congress.