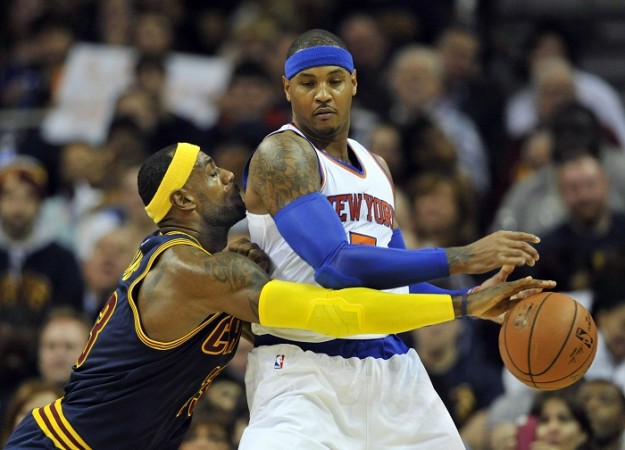 Sacramento Kings travel to Madison Square Garden with the hope of breaking their six match losing streak, as they prepare to face the bottom team in the Eastern Conference, New York Knicks.
The Knicks are bottom in the Eastern Conference standings with 8 wins and 37 losses to their name, while their opponents have been suffering as well with just 16 wins and 27 losses.
It could be anyone's game in MSG, as neither does Kings possess a good 'on the road' record with 6 wins and 12 losses and nor does Knicks have a good home record, where they have won five and lost 17.
In their last game, Sacramento faced an upbeat Golden State Warriors side, who has been in a great form this season. Though, the Sacramento Kings scored more than 100 points, they lost the game against the strong Warriors 126-101.
The game will be remembered for a record-breaking performance from Klay Thompson, who scored 37 points in the third quarter alone.
Kings center DeMarcus Cousins was very impressed with Thompson. "I mean, the ball was barely touching his fingertips and he was releasing it. It's pretty hard to stop something like that," he was quoted as saying by AP.
As far as Knicks' last NBA game goes, they fell to Charlotte Hornets in a relatively low scoring game 76-71. But, prior to their loss, they had been in decent form as they were on a three-game winning streak.
Tim Hardaway Jr. was one of their best players with 25 points to his name and the player is expected to start the game with Jose Calderon not sure of a start with a sore knee.
But, the team will welcome the return of their star player, Carmelo Anthony who had taken a rest against the Hornets.
The player is instrumental for the Knicks, and he averages 24.1 points this season.
Where to Watch Live
The game is scheduled for a 7.30 pm ET (6 am IST, 12.30 am GMT) start with no live TV coverage on national TV.
The game can be watched via live streaming online by audience across the world on NBA.com.