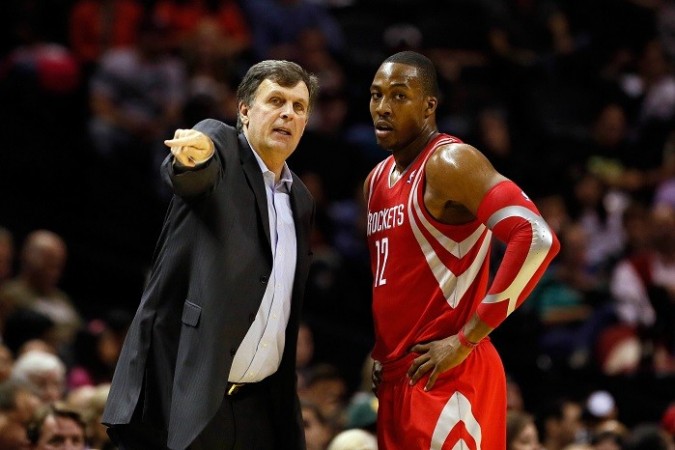 Houston Rockets will look to pile further misery on the New Orleans Pelicans when the two sides meet in the NBA on Wednesday night.
Where to Watch Live
The game is scheduled for an 8 pm ET (6.30 am IST Thursday morning) start with no national TV live coverage either in the US or India. The game can be watched via live streaming HERE.
The Rockets are on a good run at the moment, having won four of their last five games, and will be confident of picking up another victory against the Pelicans, who have lost their last six.
Houston have also won five of their last 6 games in the series, and with the Pelicans struggling without their top scorer Ryan Anderson, there only looks like being one winner.
"Obviously, I want to get back as soon as possible, but this is something that if I got hit again, it could be more than just career ending," Anderson, who suffering from e herniated disc, said. "I want to be careful about it.
"We're going to find out pretty soon how it's healing and depending on if it's healing (on its own), then we'll just keep going with that. But if not, we'll do the surgery."
New Orleans have lost all six games without Anderson, while the Rockets are in rhythm with Dwight Howard coming up trumps with 32 points and 11 rebounds in their 104-92 win over the Boston Celtics on Monday.
Houston eased past the Pelicans in their last game on Dec. 28, with both Howard and James Harden putting up good numbers.
Jeremy Lin had 16 points and 9 points in the win over the Celtics, and coach Kevin McHale feels the guard's contributions are vital to Houston's cause. "I thought Jeremy had a really good game," McHale said. "I thought he pushed the ball, I thought he broke down their defense early, got on top of them before they could get set.
"That's when we're at our best when we're on top of them before they get set. He made some nice passes and he did a good job of getting Dwight involved. We had some really good ball movement, and did some really good stuff out there, getting back to how we have to play basketball. It's nice, we just have to keep doing it."