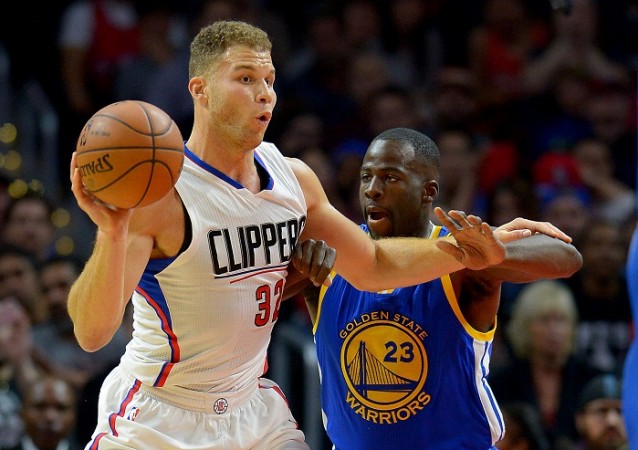 It's that time of the NBA season where fans and experts are entertained with talks of players moving from one franchise to the other. Though there are not many rumours at present, one player constantly bagging the headlines is Los Angeles Clippers' star Blake Griffin.
Griffin has been a central figure and one of the loyal players for Clippers since joining the team in 2009. However, the 27-year-old may join Oklahoma City Thunder this year, reports Morning News USA.
Some of the rumours, most of the times, does not make much sense, but this one can't be ignored. After OKC's star player Kevin Durant decided to sign for the Golden State Warriors, they are in serious need of a replacement.
Though Griffin may not be a like-to-like replacement, he can surely play an important role alongside Russell Westbrook, who has signed a contract extension with OKC. A team with Griffin and Westbrook can power OKC to a good season.
In the seven years with Clippers, titles have deluded Griffin, which might prompt him to join a quality side to challenge for titles.
OKC had qualified for the playoffs berth in the 2009–10 season. They followed that success by winning the first division title in the 2010–11 season and the Western Conference championship in the 2011–12 season. They were in the NBA Finals for the fourth time in franchise history, but lost to Miami Heat.
But make no mistake, even if Clippers allow their key player Griffin to leave, the franchise might as well get some players like Victor Oladipo and Steven Adams, who are talented players, as a part of the package.
The 6ft 10in power forward was plagued with leg injury last season. However, Clippers did not miss the player much as they produced decent results in his absence, reflecting that they can do without Griffin.