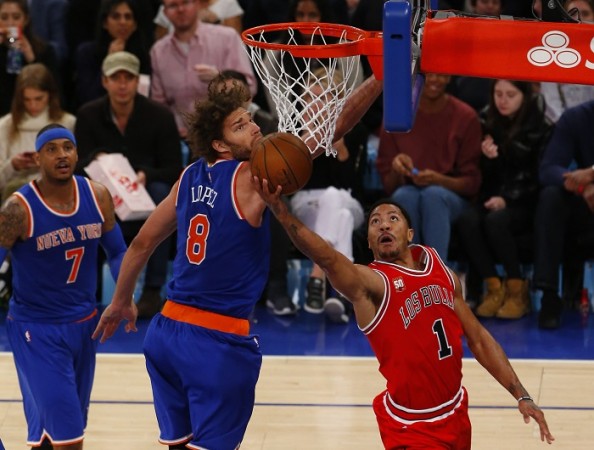 The Cleveland Cavaliers might still be celebrating their NBA title win over the Golden State Warriors, but the trade business has already hit top gear, with Derrick Rose making his way over the New York Knicks. The point guard was traded over to the Knicks by the Chicago Bulls on Wednesday.
Rose has not quite been at his best since suffering an ACL injury, but the Knicks feel he is the answer for them in the point guard position as they look to rebuild themselves into a playoff team for next season.
Along with Rose, the Knicks get Justin Holiday and a second round draft pick in 2017, with Robin Lopez, Jose Calderon and Jerian Grant moving the other way to Chicago.
"Everyone knows him as the local kid who became MVP for his hometown team, but not everyone got to know him like I did," Chicago bulls chairman Jerry Reinsdorf was quoted as saying by ESPN. "While he is a terrific basketball player, he is an even better person with a tremendous heart."
Rose, a native of Chicago, was the first overall pick for the Bulls in 2008, and became the NBA MVP in the 2010-11 season. But, since then, injuries have slowed him down and the Knicks will hope those fitness issues are behind him as they look to compete in the Eastern Conference. Rose averaged 17.7 points per game last season.
"This is an exciting day for New York and our fans," Knicks head coach Jeff Hornacek said. "Derrick is one of the top point guards in the NBA who is playoff-battle tested. He adds a whole new dynamic to our roster and immediately elevates our backcourt."
Both the Chicago Bulls and the New York Knicks missed the playoffs last season, and the two franchises will hope this trade sends them in the right direction for the 2016-17 campaign.