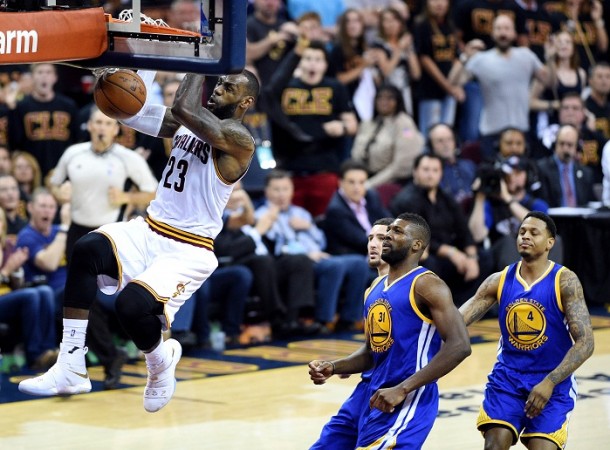 NBA star Stephen Curry's wife Ayesha Curry on Thursday stirred up a row by saying on Twitter that Game 6 between Golden State Warriors and Cleveland Cavaliers was "rigged for money" after the Warriors, for which her husband plays, lost the game — credits to the heroics of LeBron James — and Curry himself fouled out.
"I've lost all respect sorry this is absolutely rigged for money... Or ratings in not sure which. I won't be silent . Just saw it sry [sic]," she tweeted.
However, Ayesha was quick to delete the post, made from her verified Twitter account, and went on to add: "tweeted in the heat of the moment because the call was uncalled for. [sic]"
The damage, it seems, had however already been done, as many people, including ESPN host Rachel Nichols, had screencapped the tweet and shared it from her own verified Twitter account.
Ayesha's outburst came after Curry fouled out of the game — a first for him since December 2013, according to a report on the NBA official website. Observers were of the opinion that a couple of the fouls for which curry was called might have been a bit harsh. Curry had scored 30 points in the game.