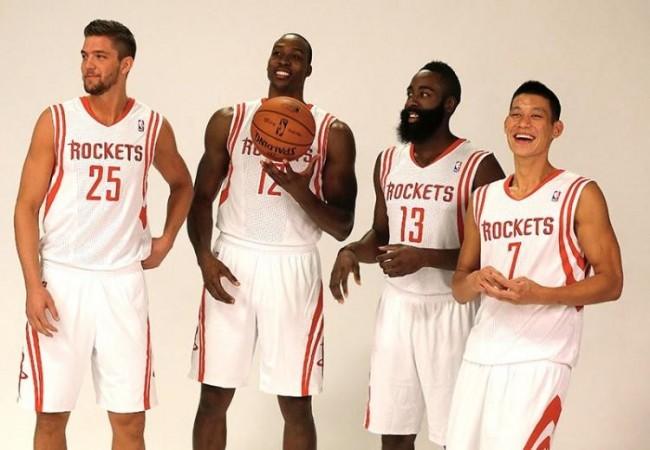 Houston Rockets have revealed that they are not done with their player trades for the season.
The franchise aspires to secure a top four seed and that is a realistic ambition, after making 12 trades in the last 2 years. James Harden came in last October and gave a breakout performance throughout the season. This year, the Rockets have brought in Dwight Howard and the team is still looking to strengthen.
"We're not all the way there, we're not a finished team. We're going to be experimenting. We want to be a great team by mid-April," said general manager Daryl Morey.
They have a valuable trade chip in center Omar Asik and the team is yet to decide on what to do with him. Coach Kevin McHale is planning to play Asik and Howard together in pre-season to see how it works. Asik is in demand across the league and with Howard coming in, the Rockets will have to decide if they should persist with him or not.
Rockets had invested $7 million in constructing a state-of-the-art locker room and training facility at the Toyota Center. Each locker has a large LED screen above it, which displays the various advanced statistics of the particular player that the team tracks.
Rockets are currently in Philippines facing Indiana Pacers in the first ever NBA game in the country. Rockets' Taiwanese-American sensation Jeremy Lin is the toast of Philippines and the media are going gaga over 'Linsanity' hitting the town.
"I'm excited to play here and in Taiwan, and I think the fans don't get a chance to watch the NBA game live, so hopefully they will really enjoy the experience. And I think we are going to enjoy it definitely as well,'' said Lin.