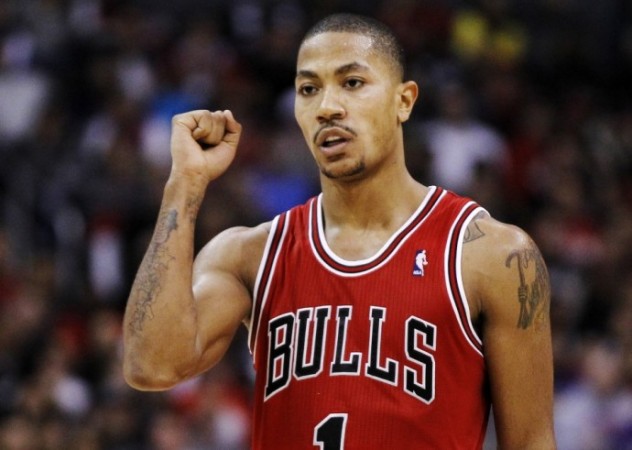 Chicago bulls defeated Indiana Pacers 82-76 in an exhibition match at Indianapolis.
The match saw Derrick Rose return to the Bulls team after being side-lined for the whole of last season due to injury. Rose looked sharp as he scored 13 points in 20 minutes. His injury worries seemed to be a thing of the past as he looked eager to take up the challenges. Before the game, Rose said he is looking forward to the season after missing out on it last time.
"I'm just going to play the same way that I normally do," the 25-year-old player said. "There's no point in holding back. I think that we go as I go, and me being aggressive gets people open and that's how I'm going to play."
"It's going to be exciting, man, but at the same time, just take it as a regular game and try and go out there and win," he said adding, "But for us, it's our time to tune things up, get our offense going, moving the ball, and defensively I think we're great."
In another preseason match in Istanbul, Kevin Durant led Oklahoma City Thunder to a victory over Fenerbahce. Durant scored 24 points as Thunder won 95-82. Durant also had eight rebounds in a match that saw Russel Westbrook return after his knee surgery. Oklahoma will now play Philadelphia 76ers in Manchester, England.
Dwight Howard's debut match with Houston Rockets didn't go according to plans as they suffered a 116-115 defeat at the hands of New Orleans Pelicans. Anthony Morrow starred for Pelicans as he scored 26 points. Howard managed 19 points and nine rebounds. This was Howard's first match after signing up with Rockets during the off-season in a 4-year deal worth $88 million.