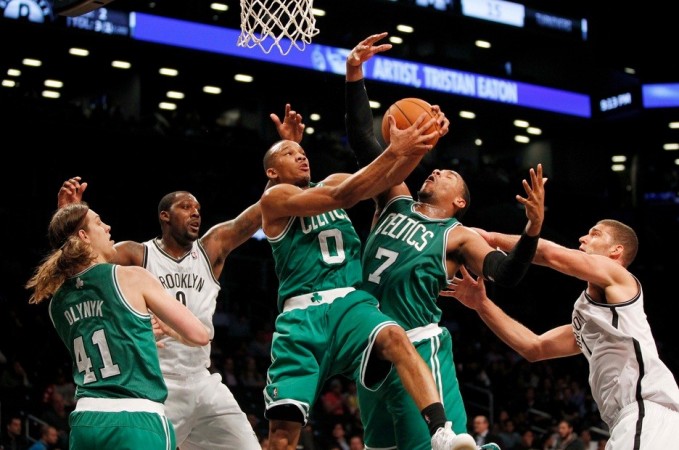 Brooklyn Nets defeated Boston Celtics in their first meeting, since the blockbuster trade which saw Paul Pierce and Kevin Garnett move from the Celtics to the Nets.
Garnett did not play as he was given the day off by coach Jason Kidd. Pierce had a quiet night against his previous team and had just one basket to add to his ten rebounds and five assists.
Pierce was one of the greats to wear the green of Celtics and admitted that he found it weird to play against his previous team. He spent 15 years with the Celtics before he made the move to Brooklyn Nets. "It was a little weird looking over and seeing all the green uniforms," he said. "I'm used to lining up in the green and white for so long. I still have it in the tank," Pierce added. "When the big games come, I still am more than capable."
Coach Kidd had to do without Deron Williams, Andrei Kirilenko and Jason Terry as they all missed out due to injuries. Brook Lopez scored 20 points while Andrey Blatche, who stood in for Garnett made 14 points. Kidd said that he thought Pierce handled the situation well and had a good game.
"I thought he handled it well, as any professional would," Kidd said.
The Nets will now face champions Miami Heat in their next preseason game on Thursday. The franchise will retire Kidd's no.5 jersey before the game. Kidd had led the Nets to the NBA finals twice during his time as a player.