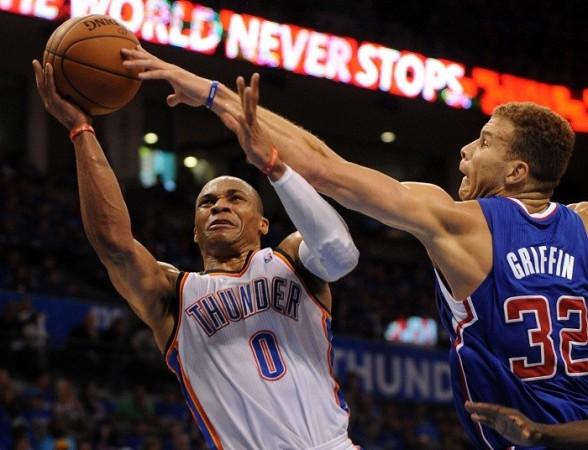 The Washington Wizards defeated the Indiana Pacers 102-96 in the first game of their second-round playoff series at the Bankers Life Fieldhouse.
The final scoreline looks a little close, but it wasn't the case when Washington threatened to close out the game in the first quarter itself.
Indiana made a big run in the second and again in the third quarter, taking the advantage of Nene's absence, but Washington had answers to take the game back in control as they built the biggest lead of the game 68-52 in the third.
The Pacers tried desperately to make a comeback in the fourth, but they went basketless for seven minutes. Indiana still managed to cut the deficit to just five points with 23.6 seconds left on the clock, but it was too little too late.
Bradley Beal finished with 25 points [14 in the final quarter] and seven rebounds, while Trevor Ariza ended with 22 for Washington.
"The way I think about it, I'm 20 years old, I'm playing in the playoffs, something I've always dreamed of. Why not embrace it?" Beal said. "Why not accept the challenge and have fun with it? That's all I'm doing -- having fun."
With this win, the Wizards have ended a 12-game losing streak against the Pacers and it is also their first second-round victory in 32 years.
"We know it's a tough building to play in. We haven't won here in a while," Ariza said. "Why wouldn't this be the best time to come here and get a win - in the playoffs?"
In the second game of the day, the Los Angeles Clippers overpowered the Oklahoma City Thunder 122-105 in the first game of the Western Conference semifinals at the Chesapeake Energy Arena.
The Thunder made a quick start, taking a 16-10 lead. Los Angeles, though, responded with a 24-6 run courtesy Chris Paul's five three-pointers, with the point guard ending up with 32 points overall, as the Clippers 39-25 lead in the first quarter.
Los Angeles extended their lead to 69-52 at halftime, which was further pushed to 104-78 by the end of the third quarter. Oklahoma City tried to rally back in the final quarter, but gap was just too much to make up.
Blake Griffin added 23 points, Jamal Crawford scored 17 and J.J. Redick had 12 points for the Clippers. Russell Westbrook ended with 29 points, Kevin Durant scored 25 points and Serge Ibaka finished with 12 points for the Thunder.
Catch Washington Wizards v Indiana Pacers match highlights HERE.
Catch Los Angeles Clippers v Oklahoma City Thunder match highlights HERE.