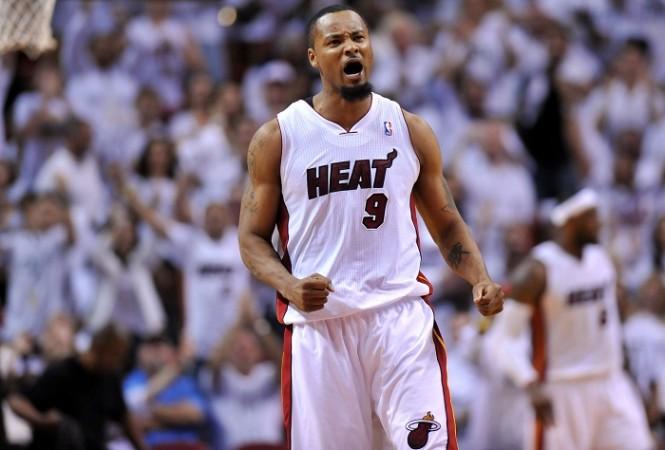 Trailing the seven-game series 2-1, the Indiana Pacers are set to lock horns with the Miami Heat in the crucial Game 4 of the Eastern Conference finals at the American Airlines Arena on Monday night.
Indiana managed to build a 15-point advantage over Miami in the first two quarters of the last game, but the Heat led by LeBron James and Dwyane Wade, made a brilliant turnaround to clinch the game and take the lead in the series.
Miami had a brief injury scare in the third quarter, when James limped out, however, the superstar managed to return in the fourth quarter, eventually finishing with 26 points, five rebounds and seven assists.
After the game, Indiana's coach Frank Vogel had said his players failed to capitalise on the early advantage. Indiana's David West said the players are pretty upbeat heading into the next game and they will not allow the Game 3 loss to affect them.
Indiana's Lance Stephenson guarded James in the entire game and managed to restrict him in the initial phase . Stephenson said he is putting James under pressure and will play aggressively in the upcoming games as well.
"To me, I think it's a sign of weakness," Stephenson said. "He never used to say anything to me. I always used to be the one who said, 'I'm going to do something to get you mad.' Now he's trying to do it to me.
"So, I feel like it's a weakness. I feel like I'm doing something right because I'm getting under his skin, but I've definitely got to keep stepping up to the plate and be more aggressive when he does that."
The Pacers have dominated the Heat in vast periods of the games so far, but yet trail in the series. In 144 minutes of play, Miami has led for only about 37 minutes, but crucially when it's mattered most.
"Ultimately, you just have to find a way," Miami's coach Erik Spoelstra said. "Our guys, the last two games, it's been very competitive, very close. Our better basketball has been at the end. What we're looking for is more consistency."
Miami is averaging just 19 points in the first quarter in this series and James said they are yet to play their best game. "Yeah, we haven't played our best game," James said. "They probably feel the same way. We haven't started how we want to, how we need to. So we think our best basketball is yet to come."
Where to Watch Live
The game is scheduled for an 8:30 pm ET (6:00 am IST, 12:30 am GMT) start with live coverage on Sony Six and Sony Six HD in India. The game can be watched via live streaming option in the US HERE. The game can be live streamed by international viewers, including India, HERE.