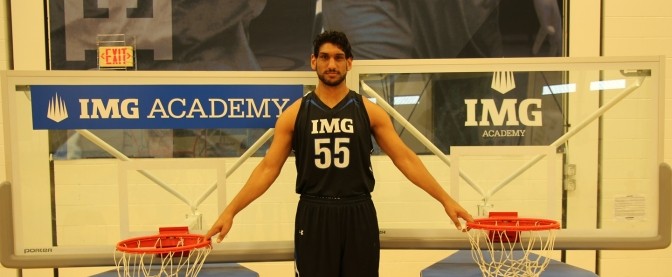 History was created during the 2015 NBA Draft as Satnam Singh became the first ever player from India to be drafted by an NBA team. Dallas Mavericks picked the 7ft 2in Satnam Singh as the 52nd overall pick.
The 19-year-old has hogged headlines all around the world after getitng drafted by the Mavericks. Satnam Singh has since joined his new NBA side and was unveiled at the American Airlines Center in Dallas a few days ago.
It is a dream come true for any hoopster to be picked up by an NBA team at such an early age, but that does not guarantee all the selected players from the draft a place in the NBA roster for they need to impress the team management in the summer league.
Satnam is presently honing his skills in the summer league to try and show the Dallas coaches that he deserves a place in the team next season.
"I thought that that whatever time I get - one or two minutes, I should give my all and come out and then if the coach puts me back in — I should play again by giving my all. I told myself I had to play my game freely," First Post quoted Satnam Singh as saying.
"I did not feel any pressure nor was I nervous. The only thing I was telling myself. I have come here as first Indian now let's see how it goes."
There is no doubt about the talent the Punjab lad possesses, for teams in the NBA will only pick a player after doing their homework. Dallas Mavericks might have picked Satnam for marketing reasons as well, but the player has it in him to at least find a place in the team and learn from the likes of Dirk Nowitzki.
The team management has already spoken of the potential in the player, who needs to primarily work on the fitness aspect, such as stamina and mobility.
The coaches at Dallas Mavericks are working hard to help him succeed and improve him as a player.
Standing at 7ft 2in, Satnam can play an important role down in the post for which he needs to improve upon his quickness with the pivot foot as well.
"Work, work, work. That's what the coaches keep telling me. It is very important show your bosses what you can do. As far as power is concerned, I am not far away from the players here but the game is much faster," added Satnam.
"What I am lacking right now is balance, as I have had surgeries on my knee and ankle. The coaches are working with me to get my footwork right."