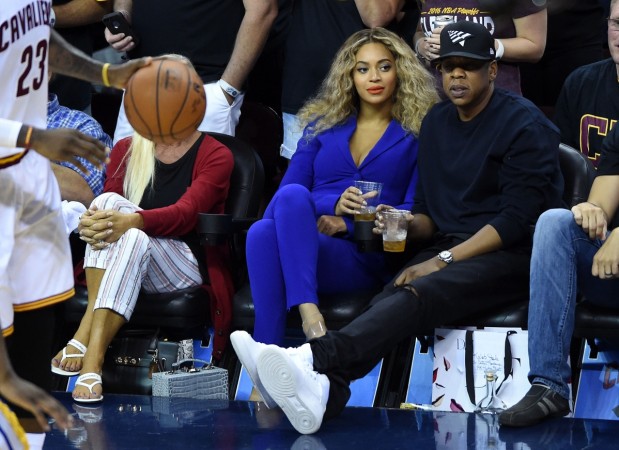 To watch stars like LeBron James of the Cleveland Cavaliers and Stephen Curry of the Golden State Warriors one last time in the most crucial game of the NBA Finals 2016 is just a sheer mouthwatering prospect. For the millions tuning up to witness the Game 7 in front of the TV on Sunday, it will no doubt be a wonderful experience, but for the ones who will be making it to the Oracle Arena in Oakland, California, for the game, the excitement and euphoria will be on a different level altogether.
With a massive catch, however.
The price of the tickets for the NBA Finals 2016 Game 7 between the Cavs and the Warriors is an astonishing, take a breath, $52,000 each (around 35 lakh INR and 36.5 GBP) for the VIP courtside seats of the stadium. The tickets are selling at StubHub.
The NBA Finals have witnessed popular faces, including Hollywood A-listers and pop sensations. Beyonce and Jay Z were photographed during the NBA Finals 2016 Game 6 in Cleveland, Ohio, where the Cavs won 115-101 over the Warriors in what was a dramatic game of the highest level.
Ashton Kutcher, Mila Kunis and Shaquille O'Neal were also present over the previous six games in the NBA Finals 2016. For the celebrities and the A-listers, it won't be that herculean a task to grab courtside seats for Game 7 but for an average Joe, well, the experience can be a tad too costly.