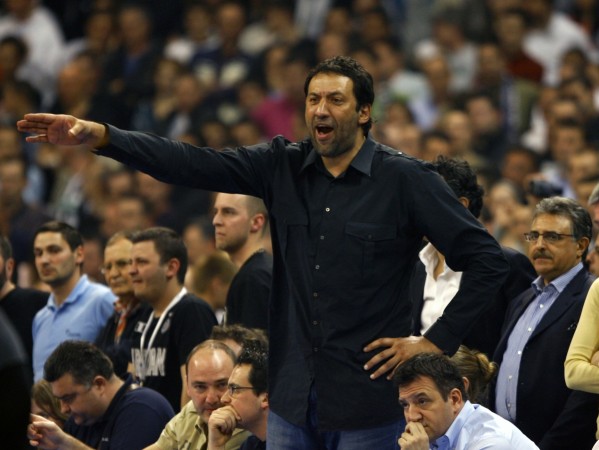 Sacramento Kings' vice president Vlade Divac has a tough task ahead of the 2015 NBA Draft, which takes shape on 25 June at the Barclays Center.
The Kings have the sixth overall pick, hence they must have outlined a number of players. It is very difficult to get the best players from the draft as Minnesota Timberwolves, Los Angeles Lakers, and Philadelphia 76ers will go in for the best, owing to them having the advantage of being the first, second and third respectively.
Therefore, players such as Karl-Anthony Towns, Jahlil Okafor, Kristaps Porzingis could be out of their reach, for they are some of the most wanted players in the draft.
But, there are other players, who can help improve the Sacramento Kings team from last season, in the draft. Kings' realistic targets could be Willie Cauley-Stein and Emmanuel Mudiay, as both of them can be good additions to the roster.
Willie Cauley-Stein represented Kentucky Wildcats last season and the 6ft 5in point guard Emmanuel Mudiay played in the Chinese Basketball Association.
The Kings have another option of trading their pick as well. In order to trade, they need to have a great offer on the table. Sacramento are in good position with the sixth draft pick. Divac stated he has received several calls for trades, but will go ahead with it only if the right offer is made.
"Ours is a relatively good position because we'll get a good player," The Sacramento Bee quoted Divac. "We are receiving a ton of calls about trades, but I am very protective about the pick.
"I don't want to give it up unless we can get several good pieces. Then I would think about it.
The Kings finished a disappointing 13th in the Western Conference last season, so there is a serious need to rebuild the team. Divac feels that they are going to be a different team next season.
"We know our coach and the pieces he needs. And I really believe we are going to be a totally different team next season, with different energy. Our goal next year is not only to have a winning season, but a playoff season. This draft is important, but it's only the beginning," added Divac.