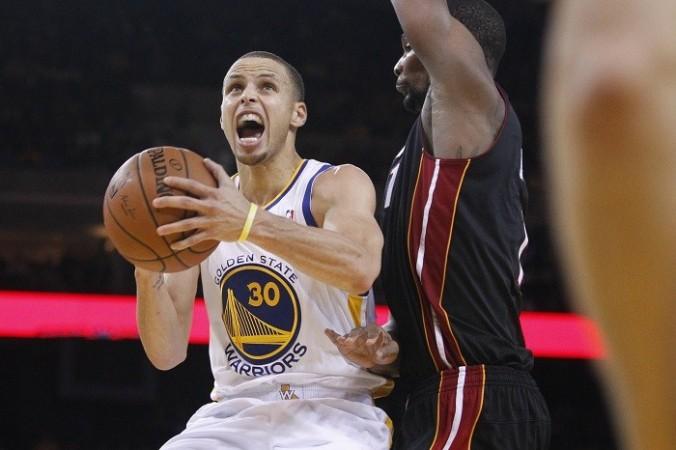 Stephen Curry, the captain of the Western Conference, will look to outdo the Easter Conference skipper Paul George when they bring out their teams for a star-studded All-Star Saturday night at the Smoothie King Center in New Orleans.
Where to Watch Live
The All-Star Saturday is scheduled for an 8pm ET start (6.30 am IST Sunday morning) with live coverage on TNT in the US. Sony Six will not be providing live coverage due to the India vs New Zealand 2nd Test, but viewers can catch all the action via live streaming HERE, courtesy NBA.com. Viewers in the US can live stream the All-Star bash HERE, while UK viewers can go HERE.
The All-Star Saturday night will pit the West and East against each other in four competitions - Shooting Stars, Skills Contest, Three-point Contest and everyone's favourite the Slam Dunk Contest.
Both conferences will play for charity, with a total of $500,000 donated at the end of the night.
The All-Star Saturday will begin with the Shooting Stars Contest, with Tim Hardaway Jr. (New York Knicks), his father Tim Hardaway Sr. (Legend) and Elena Delle Donne of the Chicago Sky making up the first team of the Easter Conference.
The second team will have Chris Bosh of the Miami Heat, legend Dominiqie Wilkins and Swin Cash of the Chicago Sky.
The Western Conference will be filled with captain Curry, legend Dell Currry and Beck Hammon of the San Antonio Stars in team one, while Oklahoma City Thunder superstar Kevin Durant, Utah Jazz legend Karl Malone and Sylar Diggins (Tulsa Shock) will take court as team two.
The Shooting Stars will be followed by the Skills Challenge which will have Giannis Antetokounmpo (Milwaukee Bucks) and DeMar DeRozan (Toronto Raptors) a part of team one of the Eastern Conference with Michael Carter-Williams (Philadelphia 76ers) and Victor Oladipo (Orlando Magic) forming team two.
The Western Conference will be represented by Trey Burke (Utah Jazz) and Damian Lillard (Portland Trail Blazers) team one and Goran Dragic (Phoenix Suns) and Reggie Jackson (Oklahoma City Thunder) team two.
That will be followed by the two events that everyone will be keeping a close eye on - the Three-Point Contest and the Slam Dunk Contest.
Lillard will be a part of both of those contests, with Curry (Golden State Warriors), Marco Belinelli (San Antonio Spurs) and Kevin Love (Minnesota Timberwolves) being the other three in the Western Conference lineup for the three-point contest.
The Easter Conference will have Arron Afflalo (Orlando Magic), Bradley Beal (Washington Wizards), Kyrie Irving (Cleveland Cavaliers) and Joe Johnson (Brooklyn Nets).
Joining Lillard in the Slam Dunk contest for the Western Conference will be Harrison Barnes of the Golden State Warriors and Ben McLemore of the Sacramento Kings. Paul George (Indiana Pacers) will spearhead the Eastern Conference lineup, with Terrence Ross (Toronto Raptors) and John Wall (Washington Wizards) looking to pull off a you-did-not-just-do-that dunks.