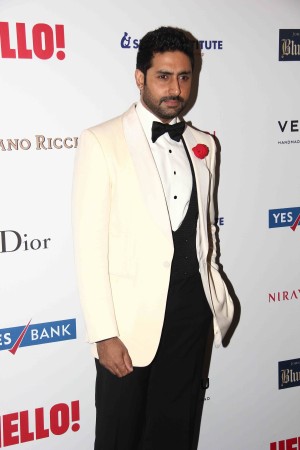 One of the most awaited events in the annual NBA calendar, the All Star weekend, will witness an Indian participant for the first time.
Bollywood actor Abhishek Bachchan, who is known for his performances in Indian cinema, is set to give his best and enthral the audience at Madison Square Garden, where he would be playing during the Sprint NBA All-Star Celebrity Game 2015 on 13 February.
It would be interesting to see how the Indian actor would fare in the game, which will feature many celebs from the US, who one time or the other might have played some basketball. Americans play basketball as Indians play cricket.
Basketball is a game where fitness counts a lot, which should not be a problem for the Indian actor, as fitness is one of the prime requirements even in his profession.
The actor is also familiar with NBA as he launched the first official online store of the National Basketball Association (NBA) last year in Mumbai.
During the time, Bachchan spoke about his love for the game and informed that he captained the school team, practising for long hours.
"I am a big fan of basketball and the NBA. I attended my first NBA match in Los Angeles as a 6-year-old when my father (Amitabh Bachchan) was recuperating there after his accident in 1982 (he was injured during the filming of Hindi movie Coolie)," he told NDTV.
"I have played basketball in school and even captained my team and used to practice for two-three hours daily."
Abhishek Bachchan is said to love sports as well, for he has been a regular feature during charity matches, irrespective of the sport.
After having danced to the tunes of a number of Bollywood movie songs, it is time for the star to come up with some basketball moves and make it a memorable one for all and sundry.
His dance moves in Bollywood songs such as 'Jhoom Barabar Jhoom, and 'Where's the party tonight' where he has showed his flexible side might come in handy when he plays on 13 February.