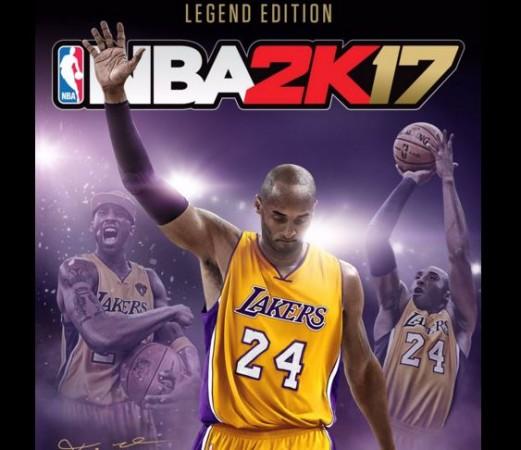 NBA 2K17, the basketball simulation video game from 2K Games, has got a new Roster update.
The December 21 Roster update for NBA 2K17 has brought some changes to the attributes of the popular basketball game.
The new update has Golden State Warrior's Steph Curry moving down by one point to 93 overalls. Also, Milwaukee Bucks' Giannis Antetokounmpo gains two points to move to 89 overalls. John Wall of Washington Wizards moves closer to the 90 overall mark by gaining one point; he now stands at 89.
Meanwhile, 2K has revealed discount sale for NBA 2K17 on mobile. The game that was costing $7.99, now costs $2.99. It will be available until January 6.
NBA 2K17 was released for PC, PS4, PS3, Xbox One and Xbox 360.
Here are the Roster update details from Operation Sports:
Atlanta Hawks
Dennis Schroder: 81 OVR (+4)
Kent Bazemore: 75 OVR (-2)
Tim Hardaway Jr.: 75 OVR (+3)
Kyle Korver: 74 OVR (-2)
Malcolm Delaney: 74 OVR (+2)
Mike Muscala: 74 OVR (+3)
Kris Humphries: 73 OVR (-1)
Boston Celtics
Isaiah Thomas: 88 OVR (+1)
Al Horford: 86 OVR (+1)
Jae Crowder: 82 OVR (+1)
Marcus Smart: 74 OVR (-1)
Kelly Olynyk: 74 OVR (-2)
Terry Rozier: 71 OVR (+2)
Chicago Bulls
Dwyane Wade: 86 OVR (-1)
Taj Gibson: 78 OVR (+1)
Rajon Rondo: 76 OVR (-1)
Doug McDermott: 73 OVR (-1)
Isaiah Canaan: 70 OVR (-2)
Cleveland Cavaliers
Kevin Love: 87 OVR (+2)
Tristan Thompson: 79 OVR (-2)
Channing Frye: 75 OVR (+1)
DeAndre Liggins: 72 OVR (+4)
Golden State Warriors
Stephen Curry: 93 OVR (-1)
Andre Iguodala: 78 OVR (-1)
Ian Clark: 76 OVR (+1)
JaVale McGee: 73 OVR (+3)
Patrick McCaw: 71 OVR (+1)
Los Angeles Clippers
J.J. Redick: 79 OVR (+1)
Marreese Speights: 76 OVR (+1)
Memphis Grizzlies
Marc Gasol: 86 OVR (+1)
JaMychal Green: 75 OVR (+3)
Troy Daniels: 74 OVR (+4)
Vince Carter: 73 OVR (-1)
Jarell Martin: 71 OVR (+1)
Andrew Harrison: 71 OVR (+3)
Milwaukee Bucks
Giannis Antetokounmpo: 89 OVR (+2)
Jabari Parker: 82 OVR (+2)
Greg Monroe: 78 OVR (-1)
Malcolm Brogdon: 73 OVR (+1)
Matthew Dellavedova: 72 OVR (-1)
Minnesota Timberwolves
Karl-Anthony Towns: 88 OVR (+1)
Zach LaVine: 82 OVR (+2)
Kris Dunn: 73 OVR (-3)
Oklahoma City Thunder
Enes Kanter: 79 OVR (+1)
Domantas Sabonis: 72 OVR (+3)
Philadelphia 76ers
Ersan Ilyasova: 76 OVR (+1)
Sergio Rodriguez: 74 OVR (-1)
Phoenix Suns
Eric Bledsoe: 84 OVR (+1)
Devin Booker: 79 OVR (-1)
Leandro Barbosa: 76 OVR (+1)
Tyson Chandler: 75 OVR (+1)
Alex Len: 75 OVR (-1)
Jared Dudley: 74 OVR (+1)
Portland Trailblazers
Mason Plumlee: 78 OVR (+1)
Evan Turner: 74 OVR (-2)
Ed Davis: 73 OVR (-1)
San Antonio Spurs
LaMarcus Aldridge: 85 OVR (-1)
Pau Gasol: 84 OVR (+1)
Danny Green: 77 OVR (+1)
Manu Ginobili: 77 OVR (-1)
Jonathon Simmons: 73 OVR (+1)
Washington Wizards
John Wall: 89 OVR (+1)
Bradley Beal: 83 OVR (+3)
Kelly Oubre Jr.: 71 OVR (+1)
Tomas Satoransky: 70 OVR (-2)