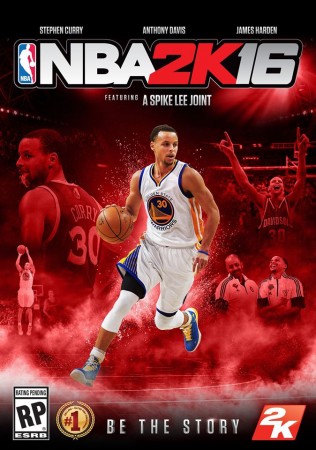 NBA 2K16, 2K's popular and successful basketball simulation video game, received a new roster update on 12 December.
This new roster update sees the player ratings of Isaiah Thomas, Paul George, Kyle Lowry and DeMar DeRozan go up by two points. It also saw the player rating of Tony Parker go up by three points bringing the overalls to 84. This new update takes the overall ratings of Paul George to 92.
The roster update sees the Zach Randolph of Memphis Grizzlies and DeMarcus Cousins of Sacramento Kings going down by 2 points and Derrick Rose of Chicago Bulls losing three points in the player ratings even as he in real life has ditched his mask and cut his hair.
The list also sees Kobe Bryant, Avery Bradley, Jimmy Butler and others losing one point each.
Along with the changes in the roster, the update also adds changes to the accessories and team colour to several players.
Below are the changes from the new roster. It provides the list of those gaining points and those losing points in the player ratings (Operation Sports):
GOING UP
Paul George +2 (92)
Kyle Lowry +2 (87)
Tim Duncan +1 (86)
DeMar DeRozan +2 (85)
Isaiah Thomas +2 (84)
Tony Parker +3 (84)
Rajon Rondo +1 (83)
C.J. McCollum +1 (81)
Kristaps Porzingis +1 (81)
GOING DOWN
Jimmy Butler -1 (87)
DeMarcus Cousins -2 (88)
LeMarcus Aldridge -1 (85)
Dwight Howard -1 (83)
Mike Conley -1 (83)
Greg Monroe -1 (82)
Giannis Antetokounmpo -1 (81)
Rudy Gay -1 (81)
Zach Randolph -2 (81)
Avery Bradley -1 (80)
Derrick Rose -3 (79)
Kobe Bryant -1 (77)
For players looking for a detailed breakup, they can check the link here.
Patch 4 promises to fix couch co-op bug and more
Chris Manning, the community manager of NBA 2K franchise, has promised its players that the next Patch 4 for the game will be addressing "couch co-op bug and other game-play tweaks based off of user feedback (lobs/TOs)."
Operation Sports reported that 2K has not given a release date for the Patch 4 update and it is not yet known if it has been submitted to Sony and Microsoft to check for bugs.
NBA 2K16 was released on 29 September, 2015 for PC, PS3, PS4, Xbox 360 and Xbox One.