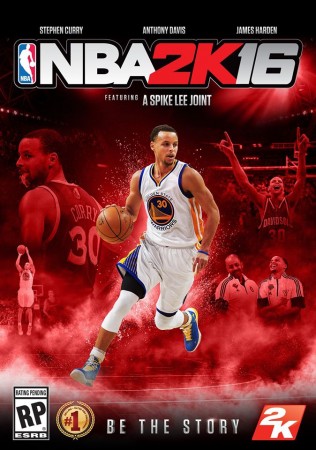 NBA 2K16, the popular professional basketball simulation video game from 2K, has received new patch update 5 in preparation for the Road To The Finals tournament (#2KPROAM).
Though update 5 is not a massive patch, it does address several issues that the players on NBA 2K16 were facing.
The inability of the players to equip mascot costumes in MyPark was rectified, game getting disconnected in the MyCourt has been fixed, as has been the issue of load screen in Pro-Am Arena game getting stalled.
The update also adds Player of the Week and Player of the Month panels to MyPark leaderboards.
2K detailed the changelog for patch 5 in its official Facebook page:
Fixed an issue where users were able to equip mascot costumes despite not having the appropriate rep level in MyPark.
Addressed a game disconnect that would sometimes occur during scrimmage games in MyCourt when there are spectators.
Fixed an issue that was causing unwanted ankle breaker reactions on defenders who were standing in good defensive position.
Resolved a rare case where a Pro-Am Arena game would stall out on the loading screen.
(PS4) Adjusted the 'How Much Ya Got?' requirements such that a maximum salary offer will unlock the Trophy (regardless of how many years the contract offer is for).
Added 'Player of the Week' and 'Player of the Month' panels to the MyPark leaderboards. Take a look!
Patch 5 is currently available for PS4 and Xbox One versions of NBA 2K16.
Meanwhile, 2K have announced that it has approved a big cash prize of $250,000 for the winners of the NBA 2K16 Road to Finals.