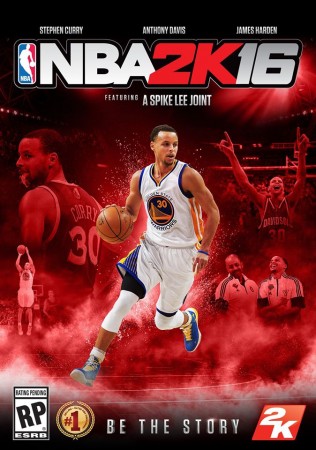 NBA 2K16, 2K's popular basketball simulation video game received a new roster update that has listed some of the changes in players' overall ratings as a result of the updated roster, as of 28 January.
The new roster update by Operation Sports sees basketball athletes like Stephen Curry of the Golden State Warriors, James Harden of the Houston Rockets, Isaiah Thomas of Boston Celtics, Chris Paul of Los Angeles Clippers and others gaining by one rank. Khris Middleton of the Milwaukee Bucks gained two points, thus moving up to 82 in the overall rating.
Athletes like LeBron James of the Cleveland Cavaliers, John Wall of Washington Wizards, Klay Thompson of Golden State Warriors and Dirk Nowitzki of Dallas Mavericks have lost one point, thus moving down in the overall ranking. Nikola Vucevic of Orlando Magic moved down by two points to an overall rating score of 82.
The report noted that the roster update also includes changes in accessory and team colours.
Those interested in the full list can check here.
Going Up
Steph Curry +1 (96)
James Harden +1 (91)
Chris Paul +1 (90)
Kyle Lowry +1 (89)
DeMar DeRozan +1 (87)
Isaiah Thomas +1 (86)
Kemba Walker +1 (84)
Al Horford +1 (83)
Khris Middleton +2 (82)
Rudy Gobert +1 (80)
Going Down
LeBron James -1 (94)
John Wall -1 (89)
Klay Thompson -1 (85)
Dirk Nowitzki -1 (84)
LaMarcus Aldridge -1 (84)
Nikola Vucevic -2 (82)
Tyreke Evans -1 (82)
Danilo Gallinari -1 (81)
Giannis Antetokounmpo +1 (81)
Kevin Love -1 (81)
Zach Randolph -1 (81)
Meanwhile, the official NBA 2K16 posted on Twitter the arrival of new BHM shoes -- Nike Kyrie 2, Nike LeBron XIII and Kobe 11 BHM's
It also noted that Nike Kobe XI, Air Jordan I & IX and Nike Foamposite Pro shoes are also available on NBA 2K16.
Recently, 2K released Patch 5 update for NBA 2K16 that saw several issues being fixed.