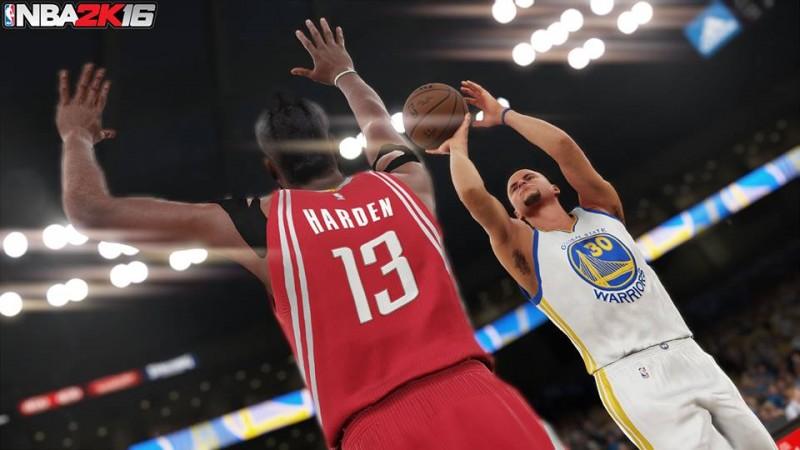 "NBA 2K16," 2K's popular basketball simulation video game, received a new roster update listing some of the changes in player ratings on April 22.
Operation Sports shared the updated roster, which will see San Antonio Spurs' Kawhi Leonard move up by one point gaining an overall rating of 93.
Athletes like Chris Paul of Los Angeles Clippers, Dwyane Wade of Miami Heat, Hassan Whiteside of Miami Heat, LaMarcus Aldridge of San Antonio Spurs and several others gained one point, boosting their overall ratings. However, Paul Millsap and Jeff Teague of Atlanta Hawks have gained two points.
Blake Griffin of Los Angeles Clippers, Raymond Felton of Dallas Mavericks, Kemba Walker of Charlotte Hornets, Jae Crowder of Boston Celtics have taken a beating and moved down by one point, lowering their score. Apart from these athletes there are others whose ratings have gone down. Check the list below:
Going Up
Kawhi Leonard +1 (93)
Chris Paul +1 (92)
Dwyane Wade +1 (87)
Hassan Whiteside +1 (87)
LaMarcus Aldridge +1 (87)
Paul Millsap +2 (85)
Al Horford +1 (83)
Kevin Love +1 (83)
Al Jefferson +1 (80)
Jeff Teague+2 (80)
Going Down
Blake Griffin -1 (88)
Raymond Felton -1 (85)
Kemba Walker -1 (84)
Jae Crowder -1 (81)
Nicolas Batum -1 (80)
Tim Duncan -1 (80)
Zach Randolph -1 (80)
The report noted that the roster update also includes changes in accessory and team colours. Those interested in the full list can check it here.