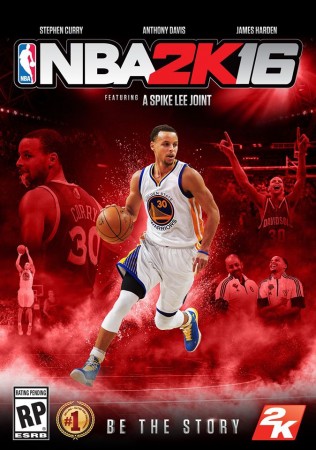 We have new information about 2K Games' upcoming professional basketball video game, NBA 2K16, which is all set to be released in October 2015. It is rumoured that some of the college basketball teams will feature in the game.
It was reported that 2K has license for at least 10 college basketball teams. The teams that have been revealed are Arizona, Arizona State, Georgetown, Louisville, Michigan, Texas, UCLA, UCONN, Villanova, and Wisconsin.
This new leak came from an Operation Sports forum member, who mined "the licensing pages and whatnot" and found the colleges to possibly be a part of the game. He found this while searching the Collegiate Licensing Company website.
Others like Pasta Padre speculated that the college teams could be a part of the game's MyPlayer mode. The leaks in the game's achievement list too had a Signing Day achievement saying, "Announce where your college ball will be played at. (Secret)"
What's more, 2K also posted a tweet that hints at something related to college basketball.
Get ready... #2KPROAM #BeTheStory http://t.co/6Guddzc89G pic.twitter.com/Efi5em7KX0

— NBA 2K 2K16 (@NBA2K) July 15, 2015
However, there has been no confirmation from 2K yet on the said topic. But adding these teams will make the game more realistic, fans say.
It was noted that though the teams might have been licensed, the players might not be a part of it due to licensing issues.
2K recently released the PC system requirements for the new game.The game is already available for pre-orders on Steam, PS4 and Xbox One platforms.
[READ ALSO: NBA 2K16: 2K Reveals System Requirements for PC Version, Digital Pre-Orders Available]
NBA 2K16 also boasts of a massive music trove for its players with the combined works of DJ Premier, DJ Khaled and DJ Mustard.