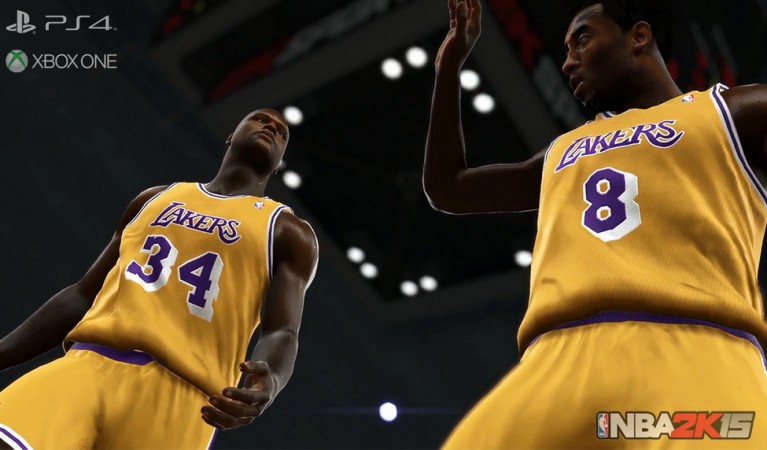 Upcoming simulated professional basketball video game, NBA 2K16 from 2K will be getting new teams. This news comes from 2K, which is in charge of the franchise NBA 2K.
NBA 2K fans have had some high expectations that the game will be better than its predecessor, NBA 2K15.
There will be three new retro teams that will be part of 2K's latest game and Attack of the Fanboy reports that this was done on fan-demand.
The reveal comes directly from Scott O' Gallagher, gameplay producer of NBA 2K series. The reveal came during the visit of 2KTV's Rachel Demita to the 2K headquarters. She was there to learn about the new features in the upcoming game.
Gallagher announced during the interview that NBA 2K16 will be having three new retro teams. The three teams are:
The 1999-2000's Toronto Raptors team, a time when Vince Carter was at his best.
The 2008 Boston Celtics, when it had Paul Pierce, Ray Allen, Kevin Garnett and a young Rajon Rondo.
The 2001 Los Angeles Lakers, during the dominant times of Kobe Bryant and Shaquille O' Neal.
Though he was "allowed" to reveal only these teams, the game is certain to have more new teams. Gallagher has confirmed the same to 2KTV.
Previously it was reported that fans pre-ordering the game will not only be getting the game four days ahead of the rest but will also be getting some pre-order bonuses. It was also learnt that Spike Lee, a filmmaker and a well-known New York Knicks fan will be part of the game's development team.
NBA 2K16 is speculated to have new features and high degree of realism. It will be available on PC, PS3, PS4, Xbox 360 and Xbox One.