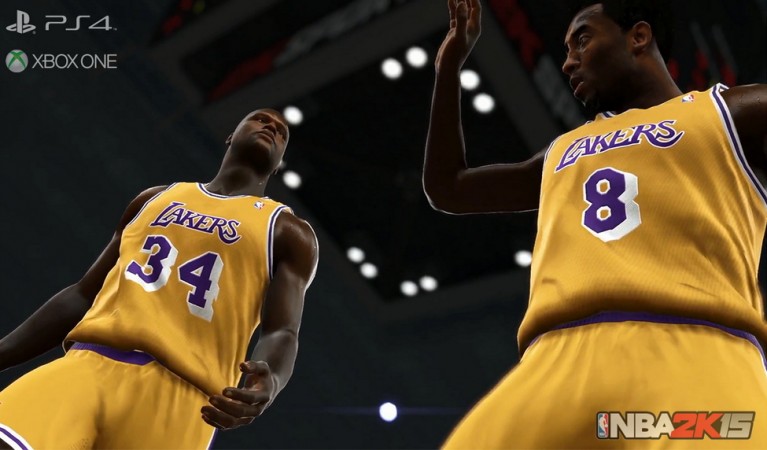 2K teased of "something big" to NBA 2K15 gamers and kept its promises. It revealed the addition of Yao Ming to NBA 2K15's MyTeam mode. Ming is a former player of Houston Rockets and is part of 2K's "biggest" updates. The Twitter post confirms that he has been added to the "50/50 & Legendary packs" in NBA 2K15.
Chris Manning, the community manager revealed Ming's stats in the game.
Yao MIng Stats. #NBA2K15 #MyTEAM pic.twitter.com/BBOtOpem7z

— Chris Manning 2K15 (@LD2K) January 30, 2015
It's time. Yao Ming has returned to the @NBA2K series in MyTEAM mode! pic.twitter.com/c8yP3k0iia — Chris Manning 2K15 (@LD2K) January 30, 2015
However, some fans want 2K to fix the jordan shoe and other shoe brands while others wanted it to fix the issues in the game, but many players welcomed his addition to NBA 2K15's MyTeam.
All Star Game Content Revealed
2K has announced via Twitter that it will be bringing out NBA All Star game content. It also said that there will be an update in the court and jerseys for players in the game.
The company has released posters that show LeBron James and Kevin Durant with the All Star jerseys. James is seen wearing East side jersey and Durant is seen wearing a West side one.
The company also released a poster of the court and Manning saying that he loved the subway art design that has been used in the new All Star Court.
The #NBAAllStarNYC jerseys, court and West/East rosters have been updated in #NBA2K15! pic.twitter.com/OWMykMGeOR

— NBA 2K 2K15 (@NBA2K) January 30, 2015
The game is being held at Madison Square Garden in New York City. NBA All Stars was announced in early January reported Attack of the Fanboy.
LeBron James, Kyle Lowry, John Wall, Pau Gasol and Carmelo Anthony will be in the East Side lineup; with Al Horford, Chris Bosh, Dwyane Wade, Paul Millsap, Jimmy Butler, Jeff Teague and Kyrie Irving being the reserves.
Stephen Curry, Kobe Bryant, Anthony Davis, Marc Gasol and Blake Griffin will be part of the West side lineup. LaMarcus Alridge, Tim Duncan, Kevin Durant, Klay Thomson, Russel Westbrook, James Harden, Chris Paul and DeMarcus Cousins will be reserves.
MyTeam mode 'Growing'
Manning said in a Twitter post that he gathered many opinions on MyTeam this week and he spoke to the developers who go through all the feedback and hence the mode gets better and better. He also added that the "Mode is growing".
He further revealed that the company is working on getting the Locker Codes set up for international fans too.