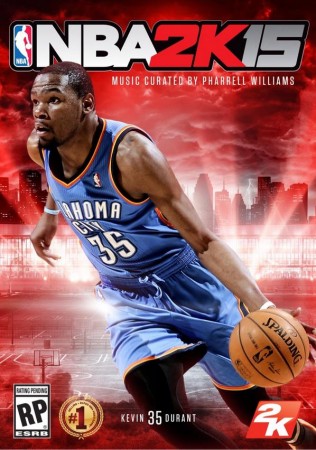 'Happy' times have arrived for NBA 2K15 players after 2K Sports has confirmed that Pharrell Williams, renowned singer and producer (known for his hit single "Happy") will be curating the music for the upcoming Basketball simulation video game. The company has also dished out the cover for the game featuring Kevin Durant.
2K Sports said in a press release that Williams' participation will be "the most extensive and unique soundtrack compilation in NBA 2K franchise history" and added that this will club "one of music's most creative minds with one of the most successful entertainment properties of the last decade."
"It was a cool experience. I tried to curate songs that were diverse but yet still proved to be motivational to gamers. It was important to me that the music complemented the on-court action of NBA basketball in NBA 2K15. I hope everyone enjoys it," said Pharrell.
Alfie Brody, vice president of Marketing for 2K added that the company "really listened" to the feedback from its fans and hopeful that fans will be impressed with NBA 2K15.
The game will also include songs from System Of A Down and Strafe. The game is being developed by Visual Concepts.
Presenting your official #NBA2K15 cover ft. MVP @KDTrey5 & music curated by @Pharrell! pic.twitter.com/80fxvn3QLB

— NBA 2K 2K15 (@NBA2K) July 15, 2014
2K Sports also assured fans on its official Facebook page and Twitter that LeBron James will be coming back to play for the Cleveland Cavaliers in NBA 2K15. He graced the cover of NBA 2K14.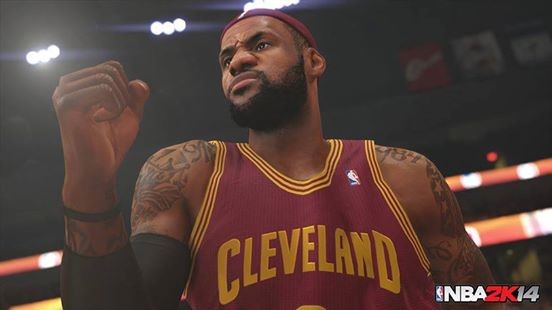 2K Sports also tweeted a picture of Lance Stephenson doing a motion-capturing session for NBA 2K15, and this was before he signed up for the Hornets!
.@StephensonLance dropped by for a mo-cap session for #NBA2K15 before signing with the @hornets. #YourTimeHasCome pic.twitter.com/8WRnWtwPsg — NBA 2K 2K15 (@NBA2K) July 16, 2014
The 2012's NBA 2K13 had Jay-Z producing some of the tracks and served as the executive producer for the game.
NBA 2K15 is already available for pre-ordering. Players who pre-order the game will receive KD MVP Bonus Pack that will consist of:
5,000 virtual currency
Kevin Duran Throwback MyTEAM Card
Two MyTEAM Card Packs
Kevin Durant inspired MyPLAYER Leg Sleeves
NBA 2K15 is scheduled for release on 7 October 2013 for PC, PlayStation 3, PlayStation 4, Xbox 360 and Xbox One.
Check out the "Most Valuable Players" video below:
(YouTube Courtesy: NBA 2K)