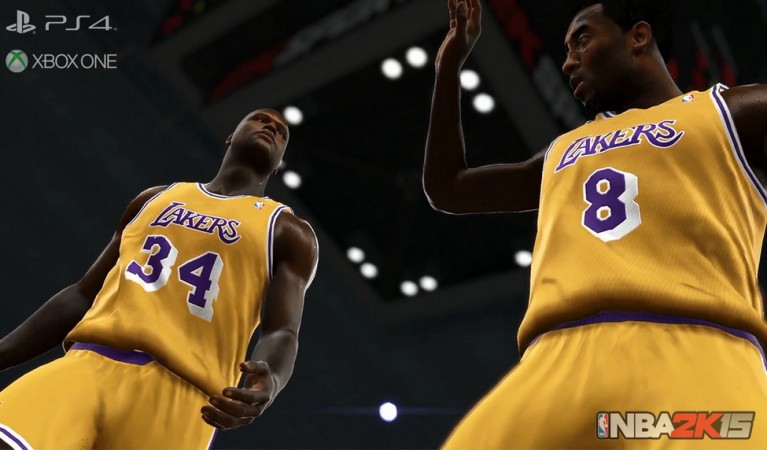 2K has released the roster update for its professional basketball simulation game, NBA2K15, that witnessed the moving of 37 players during the NBA Trade deadline.
There were a total of 11 trades that led to the changes in the roster. The roster changes include the return of Kevin Garnett to Minnesota Timberwolves, Brandon Knight's trade to the Phoenix Suns, and Goran Dragic's move to the Miami Heat.
Apart from this, it also sees the change in the jersey of Portland Trailblazer's Steve Blake to #5 from #25. he did this in order to honor Jerome Kersey who died on 18 February.
2K Sports has been really quick in releasing the updates roster following the trade deadline. When compared with EA Sports' NHL franchise, in keeping roster update, 2K has done a brilliant job, noted GameInformer.
Below are the details of the roster update following the Trade Deadline in NBA 2K15 (Operation Sports):
Boston Celtics: Isaiah Thomas (83), Jonas Jerebko (76), Luigi Datome (67)
Brooklyn Nets: Thaddeus Young (75)
Denver Nuggets: Victor Claver (67), Will Barton (69)
Detroit Pistons: Reggie Jackson (79), Tayshaun Prince (75)
Houston Rockets: K.J. McDaniels (73), Pablo Prigioni (72)
Miami Heat: Goran Dragic (83), Zoran Dragic (70)
Milwaukee Bucks: Michael Carter-Williams (77), Miles Plumlee (74), Tyler Ennis (71)
Minnesota Timberwolves: Kevin Garnett (77)
New Orleans Pelicans: Norris Cole (74), Justin Hamilton (69)
New York Knicks: Alexey Shved (71)
Oklahoma City Thunder: Enes Kanter (78), D.J. Augustin (77), Kyle Singler (75), Steve Novak (73)
Philadelphia 76ers: JaVale McGee (75), Isaiah Canaan (73)
Phoenix Suns: Brandon Knight (84), Marcus Thornton (76), Danny Granger (73)
Portland Trail Blazers: Arron Afflalo (78), Alonzo Gee (70)
Sacramento Kings: Andre Miller (76)
Utah Jazz: Kendrick Perkins (74), Grant Jerrett (67)
Washington Wizards: Ramon Sessions (73)
Free Agents: Shawne Williams (74), John Salmons (73), Thomas Robinson (72)