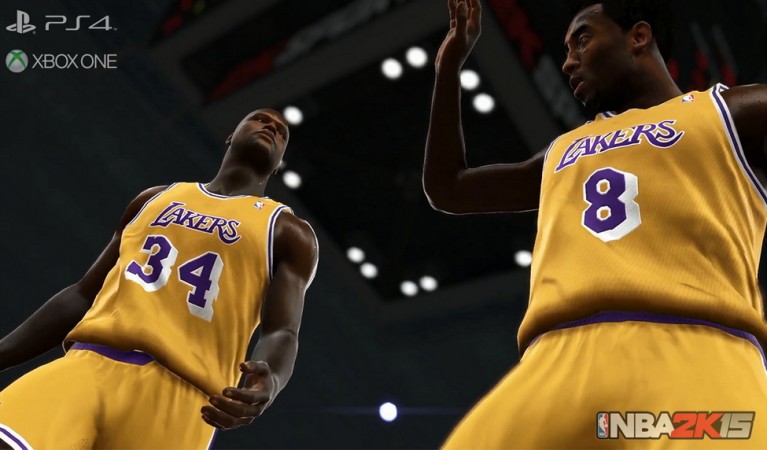 A regular feature in 2K's NBA 2K15 is the roster updates. This roster comes after Patch 4 was released for the game. Patch 4 was brought in various kinds of fixes to the simulated professional basketball game.
These updates are courtesy of Mike Stauffer, a staffer at 2K. The new roster update promises overhaul of the Euroleague roster, addition of Sim Bhullar to Sacramento Kings and finally the adjustments to the 3pt and mid-range shooting ratings.
It was also reported that 2K has made changes to the Euroleague rosters for PC, Xbox One and PlayStation 4. And players on PS3 and Xbox 360 will be seeing these changes "very soon."
Below are the update notes:
The Euro League Roster received a roster overhaul.
3pt and Mid-Range Shooting Ratings were globally adjusted based on shooting percentages from the newest patch (Every player had their Standing and Moving Mid Range and 3pt Shot Ratings decreased by 8 points) Due to these changes, in some cases the overall rating for players may be drastically different than it was before
Sim Bhullar was added to the Kings
NBA 2K15 Patch 4 was made available for PC, PS4 and Xbox One on 1 April according to the post on Twitter. There is no information on NBA 2K15 for PS3 and Xbox 360 versions. The game was released on 7 October, 2014 for PC, PS3, PS4, Xbox 360 and Xbox One.
Locker Codes
LEFTHANDEDREVERSE - Grants 5000 VC
MONSTERFLUSH - Grants 5000 VC
THEKINGLIVES - Grants 5000 VC
ICHOOSEYOU - Gives random Playoffs themed item for MyCareer
POKEEMSON - Gives random Onyx card for use in MyTeam
Players can apply locker codes at – Options Menu > Locker Codes page and claim the rewards given above.
[KDramaStars]